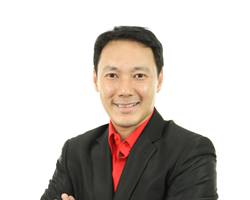 We have closely monitored the benefits that 3radical Voco brings to clients in other territories and with our Accredited Partner status, we look forward to making a real difference for our clients in the region.
Singapore (PRWEB UK) 24 May 2016
3radical announced today that organisations in Hong Kong and China are now able to adopt the real time consumer and employee engagement platform, 3radical Voco.
CLiX, the "Customer Loyalty Intelligence Expert", a multi-award winning CRM and Big Data Agency headquartered in Hong Kong, have achieved Accredited Partner status. This confirms their expertise in the implementation of 3radical Voco, and their capability in ensuring organisations achieve desired business results. CLiX (and its parent company Datatrade) achieve this by leveraging its CRM Consultancy, Big Data Analytics and MarTech expertise. They have been serving a rich list of clients – including Abbott, Audi, Burberry, Chow Sang Sang, Estee Lauder Companies, Friso, GSK, Mannings, Pizza Hut and SF Express - in Greater China since 2004.
MTM,an upscale Hong Kong based Beauty and Skin Care group with outlets across Hong Kong, China and Singapore, have already signed as a client for 3radical Voco through CLiX.
3radical Voco is the award winning, real time consumer and employee engagement platform that delivers individually tailored, relevant, interesting and rewarding calls to action across a broad range of digital channels tailored to each individual.
It was launched in SE Asia from 3radical's base in Singapore in 2014, and more recently it has also launched in the UK and Australia. The year to 31 March 2016 was a record year for 3radical, seeing a three fold increase in revenue year on year and a broad range of clients adopting the 3radical Voco platform including DBS Bank, Dell, Six Capital, Anytime Fitness and National Pharmacies in Asia Pac and British Land, Zizzi, Visit Scotland and Luxury Leisure in the UK.
MTM will initially use the platform to support its front line beauty consultant teams in Singapore, Hong Kong and China, delivering relevant tools to each individual beauty consultant and motivating them to give each client the best possible service. In later phases, it will be rolled out to customers directly in order to further enhance engagement with the MTM brand across all parts of the customer relationship journey.
Commenting on the partnership, and the MTM client win, King Leung, CEO of CLiX said, "Amidst today's challenging business environment, many companies are looking for innovative and differentiated ways to raise the bar on how they cultivate their customer experience. We are delighted to be working with 3radical to bring their leading edge technology to revolutionize the Hong Kong market and beyond. We have closely monitored the benefits that 3radical Voco brings to clients in other territories and with our Accredited Partner status, we look forward to making a real difference for our clients in the region."
Chris Tew, EVP Asia Pac for 3radical added, "CLiX are experts in engagement – bringing together strategy, data and technology to deliver exceptional results. We are excited to work with CLiX and to see their experience combined with the real time, rewarding calls to action that the 3radical Voco platform delivers to individual employees and consumers, and the competitive advantage this will bring to their clients in Hong Kong and beyond."