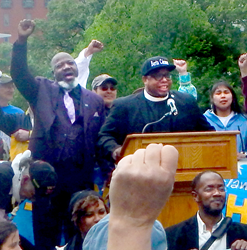 Elkridge, Maryland (PRWEB) May 23, 2016
In order to bring greater attention to problems caused by climate change, nonprofit organization Planet Aid held public screenings of a climate change documentary at its Baltimore and Milford locations on May 11th.
Entitled Disobedience, the documentary highlights the efforts of the growing "Break Free from Fossil Fuels" movement comprised of climate change activists from around the world. The film focuses on how the extraction of fossil fuels negatively affects the environment and accelerates the processes behind global warming.
As the climate change activists mobilize to increase awareness about the negative environmental impact of fossil fuels, Planet Aid attempts to combat climate change through recycling and increasing the efficient use of vital resources.
"The causes of environmental preservation and sustainability have always been central to Planet Aid's mission," said Ester Neltrup, President of Planet Aid. "Each year, Planet Aid collects and recycles 100 million pounds of unwanted clothing and shoes, which helps reduce CO2 and other gasses contributing to global warming. We hope that this documentary will inform and inspire more people to work together to address the environmental and social issues we face as a society."
With more than 20,000 of its iconic yellow bins nationwide, Planet Aid provides a convenient and environmentally friendly way for people to dispose of their unwanted clothing, shoes, and other textiles. By collecting and recycling these materials, Planet Aid saves valuable resources and significantly reduces landfills, while also funding numerous sustainable development projects around the world.
About Planet Aid
Planet Aid is a U.S. 501 (c)(3) nonprofit and is registered with USAID as a private voluntary organization. Accredited by the Better Business Bureau's Wise Giving Alliance, Planet Aid collects and recycles used clothing and shoes as part of its environmental mission. The net proceeds from its 21-state recycling operation help to support projects aimed at eliminating poverty. Since its inception in 1997, Planet Aid has provided more than $100 million to support projects on three continents. Planet Aid supports programs in education, teacher training, nutrition and agricultural and economic development.