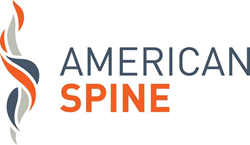 Frederick, Maryland (PRWEB) May 25, 2016
American Spine in Frederick, Maryland is pleased to announce that due to popular demand for minimally invasive, endoscopic spine surgeries in the Montgomery County, Howard County and Washington, D.C. areas, renowned spine specialist, Said Osman, M.D., will begin seeing patients in the Germantown office of American Spine every Monday. He will also perform surgeries in our Germantown surgical center to further convenience local patients.
"We have been doing minimally invasive, endoscopic and laser spine procedures for quite some time now." says Dr. Atif Malik, "However, we are seeing quite a deficit of this option in the Montgomery County, Howard County and Washington DC areas. We are confident that patients, both local and international, will appreciate the additional office hours of one of our great surgeons."
Dr. Osman practices both general orthopedic surgery and spine surgery. However, Dr. Osman's subspecialty and main focus is leading the minimally invasive spine care division of American Spine. He provides complete spine care - treating degenerative conditions from spinal stenosis, scoliosis, and disc herniation to traumas. Dr. Osman utilizes the most current minimally-invasive, fusion-sparing techniques and motion sparing technologies.
Dr. Osman regularly serves as an instructor to other spine surgeons in minimally invasive, endoscopic techniques. His approach with patients relies on maximizing non-operative treatment, offering a broad range of surgical options, and providing attentive, comprehensive care tailored to each patient's specific needs. Dr. Osman finds true recognition in the relief and increased quality of life that his patients experience
He is recognized nationally and internationally for his contribution to the field of minimally invasive spine surgery and continues to publish and lecture worldwide about his success in using the least invasive spinal techniques. Dr. Osman also performs complex open and minimally invasive spine procedures; minimally invasive and complex joint replacements; sports medicine; hand and foot surgery as well as orthopedic trauma surgery.
Dr. Said Osman and American Spine is currently accepting referrals and new patients for both surgical and pain management patients. To schedule an appointment at any of our offices, call #240.629.3939 or visit our website at http://www.americanspinemd.com for more information.