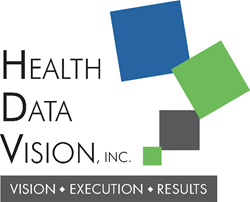 "Jay is well known as being a customer-first executive."
Burbank, CA (PRWEB) May 24, 2016
Ackerman will lead the Company and be responsible for scaling operations, accelerating business growth, and fostering product innovation to propel the Company's impact in the healthcare industry for health plans, providers, and healthcare professionals. As the healthcare industry moves towards a 'pay-for-performance' model, modern healthcare professionals require real-time access to health data, retrieval, analytics, audit, risk adjustment, and collaboration to provide high quality care, while reducing costs, and ensuring timely payments, and reimbursements.
HDVI founder and Chief Product Officer, Michael Klotz, said, "Jay brings strong leadership, execution skills, deep software and services experience, and passion needed to take HDVI to the next level and beyond. He has impressively performed in key leadership roles with several companies that have scaled to significant heights. Jay is well known as being a customer-first executive, which is very important to HDVI and its customers."
Jay Ackerman commented, "HDVI has an excellent track record and reputation for providing an industry leading platform and services for mission-critical functions that measure and ensure the quality of care and addresses the emerging needs of health plans. I join HDVI with great excitement as we look to expand our innovative data management and analytics platform, and related services, designed for the modern 'pay-for-performance' healthcare industry. I look forward to working with Michael and the rest of the HDVI team to create even more value for our customers, partners, and employees."
About Jay Ackerman
Jay Ackerman has over 25 years of experience in various leadership capacities, including his most recent position as Chief Revenue Officer at Guidance Software, a publicly traded software security company. Prior to this, Jay served as the Worldwide Head of Sales & Customer Success at ServiceSource, where he enjoyed a successful 9-year career as the company expanded globally and grew revenue from $25m to $265m. He was also the President & CEO of WNS North America. WNS, a well-regarded business process outsourcing organization, evolved out of British Airways and grew rapidly as a commercially driven organization. Ackerman holds his MBA from NYU's Stern School of Business along with a bachelor's degree in economics from Connecticut College.
About Health Data Vision
Health Data Vision Inc. provides a unique SaaS-based execution and analytics platform and related services to a US healthcare industry rapidly shifting to a 'pay-for-performance' value chain. The HDVI platform enables real-time collaboration between health plans, provider groups, doctors and hospitals as well as a community of certified clinical and medical coding professionals to perform mission-critical functions that measure and ensure quality of care (HEDIS®, STARS), reduce costs and assure correct and timely payment and reimbursement for health plans.
For more information about Health Data Vision, Inc., visit http://www.healthdatavision.com or call (866) 969-3222. For more information about this press release, contact pr(at)healthdatavision(dot)com.