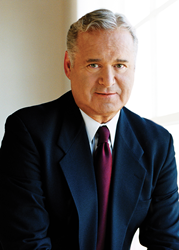 As a prosecutor the most important thing you can do is exonerate the unjustly accused.
Key West, Florida (PRWEB) May 24, 2016
New York Times bestselling author Robert K. Tanenbaum is set to headline the upcoming Mystery Writers Key West Fest, June 10-12, in America's southernmost city. Three true-crime books and twenty-seven novels bear his byline - including the celebrated Butch Karp and Marlene Ciampi crime/legal thriller series. His twenty-eighth novel, "Infamy," is due out in September and number twenty-nine is currently in the works.
An attorney, legal expert and true-life legal eagle, Tanenbaum has never lost a felony trial and is recognized as one of the nations most respected trial lawyers.
Tanenbaum's true-crime book, "Echoes of my Soul," about the dramatic and groundbreaking case that followed the infamous 1963 "Career Girls Murders" has been described as his signature work and "the most powerful story of American justice in our time."
"As a prosecutor the most important thing you can do is exonerate the unjustly accused," said Tanenbaum, whose bona fides also include acting as Deputy Chief Counsel for the congressional committee investigations into the assassinations of President John F. Kennedy and Dr. Martin Luther King, Jr., a subject that he will discuss at length as keynote speaker at the Fest.
The three-day "Murder & Mayhem in Paradise" themed gathering of authors, aspiring authors, fans, book-lovers and true-crime experts is to feature a series of panels, presentations, workshops and social events, including opening ceremonies with leading Key West City officials, a luncheon with Tanenbaum as keynote speaker; a sunset waterfront dinner with acclaimed award-winning author Timothy Hallinan, a Bloody Mary morning breakfast, a Key West ghost tour co-hosted by New York Times and USA Today bestselling author Heather Graham and presentation of the Whodunit writing competition award.
Also appearing with Tanenbaum, Graham and Hallinan are award-winning crime and science fiction writer James O. Born, New York Times bestselling author Lisa Black, USA Today bestselling author Don Bruns; Sandra Balzo, award-winning author of the popular Maggy Thorson coffee house series; Michael Haskins, author of the Mick Murphy Key West Mystery series and many others.
Sponsored by the Mystery Writers of America – Florida Chapter, the Key West Citizen daily newspaper and the Florida Keys Council of the Arts, registration includes all panels, presentations and four meals and is $175. For a full Fest schedule, online registration and links to accommodations visit mysterywriterskeywestfest.com. (high resolution author photo available.)