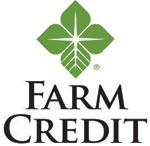 We were pleased the financial results last year which resulted in the patronage dividend of $15 million
(PRWEB) May 24, 2016
Farm Credit of the Virginias, a customer-owned financial cooperative, reported first quarter 2016 net income of $8.6 million, compared to $8.7 million for the first quarter of 2015. The slight decrease in net income was mainly due to an increase in the provision for loan losses during the first quarter of 2016. Loan volume grew by $5.8 million during the quarter. Loan volume total was just under $1.7 billion at the end of the first quarter.
During the first quarter, the Board of Directors of the financial cooperative declared and approved a cash patronage dividend $15 million to be paid out to its members during the second quarter. The patronage dividend was based on the net income from last year. "We were pleased the financial results last year which resulted in the patronage dividend of $15 million," said David Lawrence, Chief Executive Officer of Farm Credit of the Virginias.
Credit quality of the loan portfolio remained strong, with 94% of the loans classified as acceptable. The continued improvement in the general economy has helped the cooperative maintain the credit performance of its loan portfolio.
Farm Credit of the Virginias provides over $1.7 billion dollars in financing to more than 10,000 farmers, agribusinesses and rural homeowners throughout Virginia, West Virginia and western Maryland. Farm Credit is a cooperative capitalized largely through investments made by farmers, ranchers and the rural homeowners and businesses that borrow from them. Farm Credit helps maintain and improve the quality of life in rural America and on the farm through its constant commitment to competitive lending, expert financial services and for facilitating and sharing knowledge and resources through the Farm Credit Knowledge Center. For more information, visit http://www.FarmCreditKnowledgeCenter.com or http://www.FarmCreditofVirginias.com.