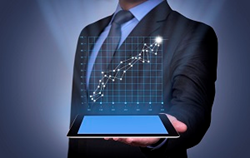 Boulder, Colo., May 25, 2016 (PRWEB) May 25, 2016
Enterprise Management Associates (EMA), a leading IT and data management research and consulting firm, today announced it will host a research webinar titled "Charting the Expanding Horizons of Big Data," featuring John L. Myers, managing research director of business intelligence and data warehousing at EMA, Lyndsay Wise, research director of business intelligence at EMA, and Dr. Barry Devlin, founder and principal at 9sight Consulting.
Building on the success of previous big data research, EMA and 9sight Consulting move beyond the initial operationalization stages of big data to further explore its value proposition in the enterprise using the EMA Hybrid Data Ecosystem (HDE). In this fourth study, Myers, Wise, and Devlin detail how big data has matured over the past five years. It has grown beyond its roots for storage and batch processing to support complex data management and real-time processing.
Big data now supports the underpinnings of streaming data platforms and advanced analytical practices beyond the individual data scientist. The big data concept of the data lake continues to evolve into a challenger to traditional data management environments. In all of this, the EMA HDE Hybrid Data Ecosystem continues to support a wide range of use cases and data consumers.
Webinar attendees will discover:

How organizations view their big data initiatives and how they compare with their actual implementation maturity.
If data lakes are becoming a brackish data swamp or a reliable location for data management practices
How organizations are continuing the trend of implementing the EMA Hybrid Data Ecosystem in association with their big data initiatives.
The webinar is Thursday, June 2 at 2:00 p.m. Eastern. Those who wish to attend can register at: http://research.enterprisemanagement.com/big-data-2016-webinar-pr.html
About EMA
Founded in 1996, EMA is a leading industry analyst firm that specializes in providing deep insight across the full spectrum of IT and data management technologies. EMA analysts leverage a unique combination of practical experience, insight into industry best practices, and in-depth knowledge of current and planned vendor solutions to help clients achieve their goals. Learn more about EMA research, analysis, and consulting services for enterprise line of business users, IT professionals and IT vendors at http://www.enterprisemanagement.com or blogs.enterprisemanagement.com.