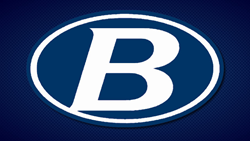 Live integration into ProgressBook gets the new student information to us immediately; thus each school building is able to schedule the student into classes within 24-48 hours.
Center Valley, PA (PRWEB) May 24, 2016
Brunswick City School District's webpage gently reminds parents, "Registration at any building within the district cannot proceed unless the Registration Application is submitted online." This is actually great news for parents, because it means most of their child's registration is done from home through Registration Gateway from SRC, Solutions, Inc. This also means that their subsequent appointment at the registration office is brief and to the point, as in, focused on the actual needs of the child rather than hashing out the nitty-gritty data. The school's website also informs parents that if they don't have access to a personal computer, there is one conveniently provided for them at the Brunswick Board of Education.
Kathleen Verhest, Director of Technology for Brunswick City Schools, said, "Since all the information is submitted online BEFORE parents attend their registration appointment, we don't have to waste time with data entry and we are able to ask relevant questions based on the information we already have. The process is definitely more efficient." She also attested that the improved efficiency due to the utilization of Registration Gateway doesn't end there.
"Our enrollment projections, especially for kindergarten, are more accurate because of the immediate integration with ProgressBook and our reports from Registration Gateway," Verhest remarked. ProgressBook is the Student Information System used by Brunswick City Schools, which makes it possible to store all of the students' information digitally. By combining with Registration Gateway, SRC Solutions integrates the actual process of enrollment within the Student Information System, meaning hours and hours of secretarial work is saved for the staff, as well as all of the printing costs associated with paper registration packets. By automatically generating reports based on the parent-entered information, Registration Gateway also guarantees clean data for Brunswick City Schools.
Accurate and immediate data expedite registration which in turn accelerates student dispatch into their classes. "Live integration into ProgressBook gets the new student information to us immediately; thus each school building is able to schedule the student into classes within 24-48 hours," recounts Verhest. "Our goal is always to get the student into classes as soon as possible." This is great news for students who have to transfer mid-school year, but the much bigger advantage for the schools' staff is the improvement made upon summer registration.
Before a school year starts, logically, parents and guardians scramble to make sure their children are ready to participate in the right grades at the right schools. And of course, because they're human, the bulk of parents wait until the last moment to get their kids registered. The large influx of incoming students slows down school offices because staffing and supply decisions cannot accurately be made until every inbound student is accounted for and placed properly. "Registration Gateway reports and integration with ProgressBook gives us accurate numbers that are essential to staffing," said Verhest. "Registration went over very well on our end."
"Brunswick City Schools shows just how important it is to partner with a true Online Enrollment provider. Brunswick wasn't content to rely on a simple forms process and with Registration Gateway they didn't have to. The time spent being bogged down with enrollment duties causes a hold-up for parents in the registration office, and is all-around inefficient. We are proud to have partnered with Brunswick City Schools to reduce paper usage manpower and human error while increasing parent satisfaction," said Patrick Maher, CEO and founder of SRC Solutions, Inc.
About SRC Solutions, Inc.
SRC Solutions' flagship product Registration Gateway has had a long and successful partnership with K12 school districts. Being a technology leader is nothing new to SRC Solutions. Going all the way back to 2008, Registration Gateway was one of the first Online Enrollment solutions to offer real-time data integration to Student Information Systems.