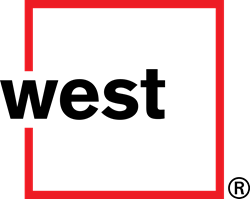 SCOTTS VALLEY, Calif. (PRWEB) May 24, 2016
West Corporation, a leading provider of technology-enabled communication services, today announced a white paper addressing school and student data privacy. "School and Student Data Privacy: Nine Considerations for Community Engagement" provides an overview of school data privacy best practices with a focus on technology, family involvement and communication.
Authored by West's Education group Vice President of Government Affairs Mark Schneiderman, the white paper references nine best practices for school and student data privacy from developing a governance and accountability framework, to staff and student education.
Prior to joining West, Schneiderman served as the senior director of education policy at the Software & Information Industry Association for 15 years. He helped develop the Student Privacy Pledge signed by West's SchoolMessenger and other school service providers.
"Data-enabled technology use in schools has increased exponentially over the past decade, helping inform teacher instruction and enterprise decisions and making student privacy and data security more important than ever," Schneiderman said. "Maintaining student confidentiality requires a comprehensive set of school data policies and practices. It is crucial that everyone in the school community—educators, parents and students—understands the importance of data security and privacy."
West's Education group will host a webinar for school and district leaders addressing school and student data privacy Thursday, June 9, at 11am PT / 2pm ET. Schneiderman will lead the webinar and will be joined by Linnette Attai, an expert on privacy compliance and best practices as president of PlayWell, LLC and project director for the Consortium for School Network's (CoSN) Privacy Initiative. All webinar attendees will receive the "School and Student Data Privacy: Nine Considerations for Community Engagement" white paper, and it will be available for download on the SchoolMessenger website following the webinar.
To register for the webinar, visit http://bitly.com/DataPrivacyJune2016.
The white paper and webinar are not intended to and do not provide legal advice. School leaders should consult legal counsel to best understand their district's risks and options under the law.
About West's Education Group
West's Education group, part of West Corporation, is the trusted provider of SchoolMessenger solutions. Thousands of schools and other educational institutions in all 50 U.S. states and Canada depend on SchoolMessenger products and services. From notifications and websites to custom mobile apps and social media, school leaders have relied on the SchoolMessenger platform since 1999 to engage with their communities in multiple languages and on any device. To learn more about SchoolMessenger products, visit http://www.schoolmessenger.com or call 888.527.5225.