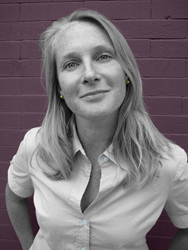 We have enormous numbers of people who go into the criminal justice system who need an opportunity to come back to the community safely and successfully. That is all about second chances, it's about empathy, and the opportunity for redemption.
New York, NY (PRWEB) May 25, 2016
Author Piper Kerman, whose memoir Orange is the New Black: My Year in a Women's Prison inspired the award-winning Netflix television series of the same name, will speak in the Waldorf Astoria's Grand Ballroom on Monday, July 18, at 1:30pm followed by a book signing in the same location. Hosted by the Council on Accreditation (COA) in conjunction with its 2016 Conference, tickets are available for $20 here. Greenlight Bookstore will be onsite with copies of Kerman's memoir available for purchase.
Kerman's book chronicles her 13 months in a federal women's correctional facility in Danbury, Connecticut on money laundering charges following a brief dalliance with drug trafficking ten years earlier. The book explores the experience of incarceration and the lives of the women she met while in prison, including their friendships, families, mental illnesses substance abuse issues, and codes of behavior.
Since her release, Kerman has worked tirelessly to promote the cause of prison and criminal justice reform. She serves on the board of the Women's Prison Association, which provides preventative services for at-risk women, works to create alternatives to incarceration, advocates against practices like shackling during childbirth and serves as a consultant for Spitfire Strategies. She has worked on a number of criminal justice issues, including public defense reform, juvenile justice reform, and the legal challenge to the "stop and frisk" laws in New York.
For individuals interested in further exploring best practices that address the needs of those impacted by criminal justice issues, on Monday, July 18, COA is offering three, 90 minute long educational sessions under the conference track, Supporting Incarcerated Individuals and their Families. This track includes facilitative and interactive presentations from the Women's Prison Association, the Center for Community Alternatives, San Diego County Child Welfare Services, Center for Juvenile Justice Reform, Prince George's County Department of Social Services, and Children of Promise, NYC. A Monday-only registration is available, to learn more about the 2016 COA Conference, please visit the event website.
ABOUT THE 2016 COA CONFERENCE
The 2016 COA Conference is a triennial event that will bring together the best and the brightest leaders in the human services field, who share a commitment to promoting best practices in service delivery for at-risk populations. This year's theme is The Power of Collaboration.
ABOUT COA
Founded in 1977, COA is a nonprofit accrediting body of over 2,200 behavioral health and social service organizations and programs in the US and Canada. In partnership with the human services field, COA researches and publishes best practice standards and engages organizations and programs in a comprehensive review with the goal of strengthening and improving their capacity, administration and management functions and service delivery.