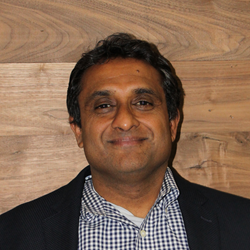 Anantha is a brilliant, hands-on technology leader that understands the national security space and missions of our key customers.
Fairfax, VA (PRWEB) May 24, 2016
Sevatec, Inc. (Sevatec), a leading provider of Agile Development, Data Sciences, and Cyber Engineering solutions for the federal government, today announced that 20-year IT industry veteran, Anantha Bangalore, has joined the company as Chief Technology Officer (CTO). As CTO, Bangalore will lead the continued development of Sevatec's core technology capabilities, partnerships and innovation. Bangalore's insight and experience scaling high-technology government firms will be invaluable in accelerating Sevatec's growth.
"Anantha is a brilliant, hands-on technology leader that understands the national security space and missions of our key customers. We're demoing cutting edge solutions that require the best minds in technology," said Balan Ayyar, President and CEO of Sevatec. "Anantha is a trusted agent and ideal leader for our technical pillar. Together with Tim Grandison, the leader of our technical solutions team under Anantha, he is unfolding powerful core capabilities that will deliver on the nation's no-fail missions."
Commenting on his appointment, Bangalore said, "I was attracted to Sevatec because of the quality of its people and the importance of its mission. I am proud to be aligned with such a highly credentialed team that is so passionate about projects to protect the citizens of our nation. As Sevatec continues to expand its capabilities as an organization, I look forward to growing my own contribution to the company's tradition of technology leadership and innovation."
Bangalore is a highly regarded senior technology leader with a career spanning more than 20 years across a wide variety of domains including cyber security, cloud computing, and Agile software development. Prior to joining Sevatec, Bangalore served as Chief Technical Officer at Blackstone Technology Group (BTG). During his time at BTG, he was responsible for the overall technical strategy and delivery of solutions. He was also the principal architect of many solutions in Cloud, DevOps and Cyber Security.
Bangalore holds a Master of Science in Computer Science from George Mason University. He is an established technical author and frequent speaker at industry conferences on topics including Data Analytics and Cyber Security.
About Sevatec
Sevatec is a high-technology services firm specializing in Agile, data sciences, cyber engineering, and cloud solutions, leveraging experience and trusted talent to solve the federal government's most pressing business and technical challenges. Sevatec has achieved CMMI Maturity Level 3 ratings for both Development (DEV) and Services (SVC) and maintains ISO 9001:2008, 20000-1:2011, and 27001:2013 certifications. In practice, Sevatec optimizes current industry best practices and incorporates Agile principles to accelerate performance and outcomes for their clients.
Sevatec was founded in 2003 on the concept of "Seva," which means, "Inspired to Serve." The mission, "Trusted Talent, Inspired to Serve, Partnered with Government, to Protect and Improve the Lives of Americans," captures the essence of the firm's culture. Their portfolio of mission-critical technology and consulting initiatives across the federal government supports Homeland and Law Enforcement Agencies, Department of Defense, Department of Transportation, Department of State, and multiple Civilian Departments and Agencies.
To learn more about Sevatec, please visit http://www.sevatec.com.