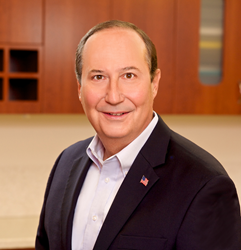 We believe the CDU represents the next generation of treatment room systems for pediatric dentists.
Clearwater, Fla. (PRWEB) May 24, 2016
Boyd Industries, a leading supplier of dental chairs and cabinetry, will be exhibiting the Concealed Delivery Unit® (CDU), a groundbreaking new product for pediatric dentistry, at AAPD 2016, the annual conference and trade show of the American Association of Pediatric Dentistry in San Antonio, TX May 26-29. The Concealed Delivery Unit keeps dental hand pieces and other anxiety-provoking pieces of the dental delivery system out of sight of young dental patients while making them easily accessible to dentists and their chairside assistants when performing procedures.
"The delivery system with its associated hand pieces in a majority of pediatric dentist's offices today are in plain sight," says Adrian LaTrace, CEO, Boyd Industries, "This can sometimes be disconcerting even for adults, and it can be downright frightening to children. By hiding the hand pieces and nitrous oxide unit behind a cabinet door and then easily extend it prior to starting a procedure can eliminate the immediate surge of anxiety children would experience if they see this equipment beforehand."
The benefits of making a trip to the dentist a more positive experience for young patients, LaTrace notes, go far beyond immediate reassurance. Serious anxiety—rooted, often, in unpleasant childhood experiences—prevents millions from seeking proper preventative care. Peter Milgrom, DDS, director of the Dental Fears Research Center at the University of Washington in Seattle, estimates that between 5% and 8% of Americans avoid dentists out of fear. A higher percentage, perhaps 20%, experience enough anxiety that they will go to the dentist only when absolutely necessary. The consequences of this neglect, he points out, can go far beyond dental pain and lost teeth. Gum disease is a serious infection that can affect other parts of the body; studies now link it to such illnesses as heart disease, stroke, and diabetes.(1)
Underscoring this point is a recent study published by the European Journal of Dentistry. Children who have positive interactions with their dentist, the study says, will be less likely to develop a fear of dentists and will experience less anxiety during dentist appointments. As a result, they will be more likely to visit the dentist as adults and will have better dental health. Given the importance of dental health, all members of the dental profession need to be aware of patient perceptions, preferences, and fears in order to meet patient needs, and provide them with quality care in a manner that is comforting and reduces anxiety.(2)
"Helping dental practitioners provide that kind of care," says LaTrace, "is what our company is all about. We supply furniture, fixtures, and office design to thousands of dental specialists around the country, and we stay in very close contact with our customers. The CDU was created out of our intimate understanding of the needs of a particular specialty, in this case pediatric dentistry. We believe the CDU represents the next generation of treatment room systems for pediatric dentists."
The new Boyd Industries Concealed Delivery Unit will be demonstrated at the American Association of Pediatric Dentistry convention and trade show at the Henry B. Gonzales Convention Center, 200 E. Market St., San Antonio, TX, May 26-29. Attendees wishing to arrange a demonstration can contact Boyd Industries at http://www.boydindustries.com/contact/.
About Boyd Industries:
Boyd Industries is a market leader in the design and manufacture of specialty dental and medical operatory equipment. Its high-quality and reliable equipment has been the choice of orthodontists, pediatric dentist, oral surgeons and other healthcare professionals for over 55 years. Boyd's products include a full line of dental exam, treatment and surgical chairs, dental delivery systems, LED exam and surgical lighting, custom sterilization and storage cabinetry, doctor or assistant seating, and video game consoles. Boyd equipment is specifically designed to provide maximum practice productivity while incorporating ergonomic characteristics for the doctor, staff and patient. To learn more about Boyd products, please visit http://www.boydindustries.com/home.
About Adrian LaTrace:
Adrian E. LaTrace comes to Boyd Industries with more than 25 years of leadership in companies ranging from start-ups to large public corporations in the healthcare, renewable energy, and aerospace industries. His experience in developing high-performance organizations is helping Boyd provide leadership for the dental equipment needs of the future.
1. Sine, Richard, "Don't Fear the Dentist," WebMD, March 1, 2012. webmd.com/oral-health/features/dont-fear-the-dentist
2. Al Sarheed, Maha, "Children's Perception of Their Dentists," European Journal of Dentistry, April 2011. ncbi.nlm.nih.gov/pmc/articles/PMC3075993/