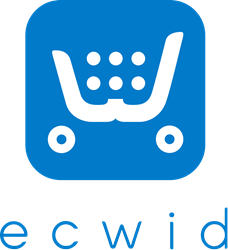 SAN DIEGO, CA (PRWEB) May 24, 2016
Ecwid, the ecommerce platform that makes it a snap for anyone to sell their products anywhere, has launched a fully automated sales tax and VAT solution for online merchants, in partnership with TaxJar. Previously, online sellers had to determine sales tax and VAT rates and complicated rules to configure data tables manually, in order to determine when, and how much sales tax to collect at checkout. Further, online businesses were required to keep up with new laws and regulations in every location where they sold products, just to remain compliant. During the periods nearing monthly or quarterly sales tax deadlines, these merchants were forced to sort through complicated spreadsheets reflecting their sales histories, so they could create and remit sales tax filings across various states.
Effective immediately, all premium Ecwid merchants have built-in access to highly-accurate, automated tax calculations using TaxJar's SmartCalcs technology in the US, Canada, Australia and the European Union. Additional countries will follow soon. In addition, in late summer, Ecwid merchants also will be able to connect their online store (as well as other channels they may be utilizing like eBay or Square) to TaxJar's automated reporting and filing technology, in order to fully-automate sales tax management.
"TaxJar is committed to providing full sales tax automation to small and medium sized businesses," says Mark Faggiano, founder and CEO of TaxJar. "A few years ago, we set out on a mission to bring the most modern technology available to solve the sales tax pains of merchants, in a way that is both affordable and extremely easy to use. Partnering with Ecwid enables us to work with the leader for small business ecommerce in order to reach and alleviate sales tax woes for millions of online sellers globally."
"Ecwid is committed to providing an e-commerce platform that makes selling online extremely easy and productive for small businesses globally. Yet, ask any online seller about managing sales tax, and they cringe," says Jim O'Hara, president of Ecwid. "Providing our new automated tax calculation feature powered by TaxJar that essentially eliminates our customers' concerns when it comes to sales tax helps us deliver on our promise and make our merchants more successful."
About Ecwid
Ecwid is a cloud-based ecommerce platform used by over 1 million merchants in 175 countries. It simply is the easiest way to add an online store to any website or social media site, and to manage the same store on multiple sites at once. When you sign up for a free Ecwid account, you get everything you need to start selling online in minutes. Ecwid easily integrates into any web presence and leading POS system, enabling you to market, merchandise and sell products and services from multiple online stores with mobile management and point-of-sale integration anywhere at any time.
About TaxJar
TaxJar is the fastest growing sales tax automation company in the world, with more than 5,000 eCommerce customers. TaxJar provides real-time sales tax calculations through its SmartCalcs technology, automated reporting for multi-channel merchants selling on marketplaces including Amazon and eBay, and automated filing with TaxJar's AutoFile. To learn more, visit http://www.taxjar.com