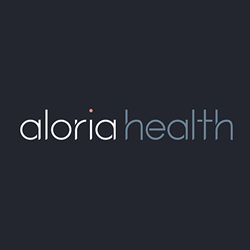 Milwaukee, WI (PRWEB) May 24, 2016
Aloria Health Announces Opening of Eating Disorder Treatment Facility In Milwaukee
Out patient Services To Begin In June
Aloria Health, specializing in a re-imagined, client-oriented approach to the treatment of eating disorders, is pleased to announce the opening of Aloria Milwaukee, its first treatment facility for outpatient, day treatment and residential care. Aloria Milwaukee will open its doors in June 2016, to clients seeking intensive outpatient and day treatment care that will lead to them to a future filled with promise and joy. Completed in May, 2016, Aloria Milwaukee was built on the ideals of an executive team whose vision of care includes valuing clients' individual needs over a clinical diagnosis.
Aloria Milwaukee boasts a staff of experienced, innovative healthcare workers that is prepared to work with clients in whatever way necessary to ensure their ultimate success. We recognize and respect the courage and vulnerability it requires to come forward and ask for help and will prepare individualized plans based on specific needs and goals. Following an initial assessment, clients will be enrolled in a specialized program. Our first level of care is an intensive outpatient program that is incorporated in their daily lives and allows them to continue participating in their outside activities. Our second level of care is an intensive full-day program that includes self-discovery and group support. In the fall of 2016, Aloria Milwaukee plans to open a residential program to allow clients an even deeper level of treatment.
"We have a single goal in opening Aloria Milwaukee," said Chief Operating Officer Melissa Rocchi. "We want to empower people to get back to everyday living, and fulfilling their personal goals and dreams. We believe in treating people, not their diagnosis, and we use creative solutions to make sure our clients leave Aloria Milwaukee ready to build futures full of hope and promise."
Aloria Health prides itself on reimagining the current standard of eating disorder treatment. We strive to inspire our clients to visualize a journey to recovery that will guarantee success long after they leave our care. Our staff looks forward to encouraging each client to set personal goals that will put them on a path toward self-awareness and reliance. We are committed to helping clients understand that success is more than treatment, that it's a life-long learning process. We welcome the opportunity to provide specialized plans of care that will take our clients from their initial assessment all the way through to self-actualization.
Located in Wisconsin, Aloria Milwaukee is a treatment facility that provides care for people with food and body issues as well as a variety of eating disorders. Aloria Milwaukee specializes in providing a nurturing, encouraging environment where clients can confidently seek treatment and successfully complete a program that leads them back to a healthy, fulfilling life.
# # #
For more information on Aloria Health, or to schedule a visit, please visit our website, http://www.aloriahealth.com. Our knowledgeable staff looks forward to answering your questions. Email us at morethan(at)aloriahealth(dot)com, admissions(at)aloriahealth(dot)com or call (844) 801-9529. Aloria Health. More than a diagnosis. More than treatment