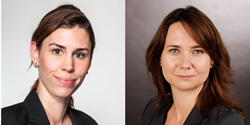 Yorba Linda, CA (PRWEB) May 23, 2016
Researchers can find themselves in a state of semi-autopilot while pipetting, perhaps because the task is so routine. A fresh look at this technique may yield big benefits. Scientists might be surprised to learn how acquiring specific pipetting techniques could enhance the reproducibility of experiments in a cell culture laboratory—and lessen the risk of contamination when working with eukaryotic cells.
Eppendorf is sponsoring a new, free educational webinar, "Protect your Cells with Proper Pipetting - How liquid handling influences your cell culture work," which will discuss how improvements in pipetting techniques can help increase the quality of results. The speakers will show how making these adjustments can increase the reproducibility of cell-based experiments and how handling of pipetting tools can help lower contamination risks. They will also discuss differentiation of pipetting tools (multichannel pipettes, dispensers, and more) according to applications in cell culture, and optimal setup of the working area in the biological safety cabinet to maintain a sterile environment. Continuing education credits will be offered through the PACE system.
The webinar will be of special interest to laboratory technicians, scientific employees, students, PhD students, post docs, and employees of cell culture labs.
The speakers, Jessica Wagener, PhD, field application specialist, Cell Handling, and Hanae Henke, PhD, field application specialist, Liquid Handling, are both from Eppendorf's headquarters in Hamburg, Germany.
Dr. Wagener investigated apoptosis mechanisms in different cell lines for her diploma thesis following the study of biology at the universities Marburg and Düsseldorf. After a year as a research associate working with primary cells, she began working toward a PhD at the Medical School Essen, with a focus on reproductive biology. Dr. Wagener joined Eppendorf in 2012, shortly after completing a PhD in biology.
Dr. Henke joined Eppendorf in 2015, after finishing a PhD in medical microbiology on the topic of S. epidermidis hip joint infections, at the university hospital in Hamburg. Her PhD research included in vitro macrophage studies. Dr. Henke studied molecular biology and genetics at the University of Hamburg, and expanded her knowledge in food microbiology labs and at Harvard Medical School, in the group of Professor Roberto Kolter. The speakers' complete bios are found on the LabRoots website.
The complementary webinar, hosted by LabRoots, will be presented on May 31, 2016, at 7 am Pacific Time/10 am Eastern Time/4 pm Central European Summer Time.
For full details about the event, obtaining continuing education credits, and free registration, click here.
About Eppendorf:
With headquarters in New York, Eppendorf North America is a subsidiary of Eppendorf AG, Hamburg, Germany, a manufacturer of laboratory instruments and consumables for the life sciences. To make it easy for labs in the United States to benefit from Eppendorf quality, the company provides total customer support and service: taking/tracking orders; product installation and training; application support; calibration services; general product maintenance and repair, and more. Eppendorf products are used in all types of life science research and testing settings – from basic laboratory applications to highly specialized cell and molecular biology applications. They are highly regarded for their quality design and performance – beginning with extensive research and development, adding state-of-the-art technology, and ending with strict quality-controlled manufacturing.
About LabRoots:
LabRoots is the leading scientific social networking website and producer of educational virtual events and webinars. Contributing to the advancement of science through content sharing capabilities, LabRoots is a powerful advocate in amplifying global networks and communities. Founded in 2008, LabRoots emphasizes digital innovation in scientific collaboration and learning, and is a primary source for current scientific news, webinars, virtual conferences, and more. LabRoots has grown into the world's largest series of virtual events within the Life Sciences and Clinical Diagnostics community.