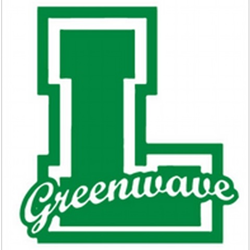 The new Shaw Sports Turf field will provide durability and enable our players to use it year round for football, soccer and track.
Birmingham, Alabama (PRWEB) May 24, 2016
This August when the Leeds High School football team scrimmages against one another for the annual Meet and Greet the Greenwave event, it will be on a brand new field.
The school is resurfacing its playing field with a PowerBlade system from Shaw Sports Turf. Construction began in February and is expected to be complete by July 1.
The field will feature Shaw Sports Turf's advanced monofilament fiber, PowerBlade, which combines the softness and lush appearance of natural grass with the engineered performance of modern synthetic turf. The PowerBlade monofilament fiber excels in durability and since there is no post-fibrillation, a field will maintain its impressive look and feel for years to come. PowerBlade was carefully engineered to combine durability and performance for year-round, multi-purpose use, and to meet the performance needs associated with athlete-surface and ball-surface interactions. The PowerBlade product has been manufactured and used in installations for over a decade. In total, there are over 500 fields which have utilized the PowerBlade synthetic turf system.
John Moore, Superintendent of Education for Leeds City Schools, said the school board chose synthetic turf so they could share the field with Leeds Metro League football. Natural grass would not have held up to the heavy use during the season.
"We are excited to provide these upgrades to Homer Smiles Field, for our students," Moore said. "We know that our students will have the best facility we can provide for many years to come."
Other changes being made include updating the press box with state-of-the-art technology. The project will allow for approximately 100 extra seats in the stadium.
Leeds High School is best known for its four state championship titles, in 2008, 2010, 2014 and 2015. Last fall, the student-athletes set a personal single-season record with 677 points. New head football coach Lee Gibson, 41, joined the Green Wave this spring. Originally from Carrollton, Ala., he spent the last seven seasons coaching at Tuscaloosa County.
"The new Shaw Sports Turf field will provide durability and enable our players to use it year round for football, soccer and track," Moore said. "Other students will reap the benefits as well, as activities such as Leeds Middle School Field Day are conducted on the field."
Summer football practice will be held on the field before the 2016-2017 school year begins, and the first community-wide event on the Shaw Sports Turf Momentum surface will be Meet and Greet the Greenwave in August.
Moore said Shaw Sports Turf came highly recommended by the school's general contractor, Clements Dean Building Company.
"Leeds City Schools have a legacy rich in athletics success," said Wynn Vinson, Territory Manager for Shaw Sports Turf. "With a new coach and a new field, student-athletes will be ready for another winning season."
ABOUT SHAW SPORTS TURF
A wholly-owned subsidiary of Berkshire Hathaway Inc., Shaw Industries is a full flooring provider to the residential and commercial markets. Shaw supplies carpet, hardwood, laminate, resilient, and tile/ stone flooring products, as well as synthetic turf. Shaw Sports Turf is one of the leading synthetic turf companies in North America and has represented quality and innovation for more than two decades with over 1,500 successful installations, including an impressive list of high-profile field installations. For more information please visit http://www.shawsportsturf.com, call 866-703-4004 or find us on Facebook.