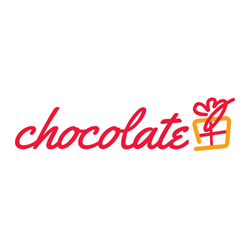 Newport Beach, Calif. (PRWEB) May 24, 2016
Chocolate enthusiasts have a reason to celebrate--the online chocolate store, Chocolate.org, has officially relaunched their website. As a marketplace for artisan chocolate shops to sell their products nationally, the website has been successfully delivering chocolate since 2007. With new management and a fresh perspective on the industry, the website is poised to take artisan chocolate delivery into the modern era of eCommerce.
Chocolate.org offers handcrafted chocolates that people of all diets can enjoy - with vegan, gluten-free, sugar-free, dairy-free, organic and other dieatary options made available. Visitors can also shop for treats like chocolate truffles, dark chocolate, white chocolate, baked goods, and chocolate covered fruit and pretzels.
The relaunched Chocolate.org features tremendous improvements to the website design and user experience. Customers on specific diets will be able to navigate to their desired chocolate much easier, with options for dietary needs conveniently located at the top of the homepage to cut down your shopping time.
All the products listed on Chocolate.org are made from over 200 independent chocolate shops located across the USA. Sellers on Chocolate.org are mostly family owned and operated businesses. Each seller uses high quality ingredients to hand-make their products locally--these aren't the chocolates you'll find in your everyday grocery store. It's the hard work and effort put forth by Chocolate.org sellers that make handmade gift baskets and gift boxes the perfect gift to send for any occasion.
Selling your products on Chocolate.org is a seamless experience. Active sellers on Etsy, Amazon, eBay, and other online marketplaces are welcome to join and offer their chocolate products to the Chocolate.org audience. The company's seller portal is conveniently configured to make it easy to upload existing product listings and other store information directly from one portal to the other.
"We're thrilled to be able to provide an outlet for our chocolate sellers to showcase the talented chefs who create their unique chocolate treats," said CEO Jay Kim. "Our experience in eCommerce management and marketing puts us in a great position to perfect the art of online chocolate delivery with Chocolate.org"
With an enhanced focus on marketing, branding, and advertising, the company projects to sell $3 million worth of chocolate products within the next year, while also cementing their status within the gift giving industry. Chocolate shops who are interested in selling on Chocolate.org or those who want to learn more about the website can get in contact here: brian.moore(at)chocolate(dot)org. To shop for artisan chocolates, please visit http://www.Chocolate.org.