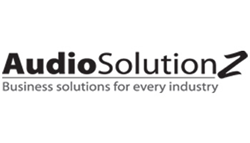 Changes to the Final Overtime Rule will impact employers, both from a cost and compliance perspective
Durham, NC (PRWEB) May 25, 2016
AudioSolutionz (AS) is one of the leading business and industry information and training providers in the country. With a selected pool of 100+ speakers in various U.S. industries, the company provides professionals with access to information, knowledge and skills from the best minds in the industry through webinars, DVDs, on-demand session and on-site training.
AudioSolutionz will host a Live Webinar presented by payroll expert Dayna J. Reum titled "DOL's Final Overtime Rule: Its Impact on Your Organization" on Monday, June 6, 2016. This session aims to assist organizations to better understand the federal and state minimum wage and overtime requirements since the passing of the Final Overtime Rule.
On May 18, 2016, the Department of Labor's final rule updated the overtime regulations extending overtime pay protections to over 4 million workers within the first year of implementation.
The Final Rule sets the standard salary level at the 40th percentile of earnings of full-time salaried workers in the lowest-wage Census Region, currently the South ($913 per week; $47,476 annually for a full-year worker) and sets the total annual compensation requirement for highly compensated employees (HCE) subject to a minimal duties test to the annual equivalent of the 90th percentile of full-time salaried workers nationally ($134,004). The Final Rule also establishes a mechanism for automatically updating the salary and compensation levels every three years to maintain the levels at the above percentiles and to ensure that they continue to provide useful and effective tests for exemption.
Additionally, the Final Rule amends the salary basis test to allow employers to use nondiscretionary bonuses and incentive payments (including commissions) to satisfy up to 10 percent of the new standard salary level. It is critical for employers to understand these changes and how it will impact them, both from a cost and compliance perspective.
During this live webinar, expert speaker Dayna Reum will give a detailed review of both federal and state DOL minimum wage and overtime laws, and what impact these changes may have on employers. Dayna will discuss how to balance state and federal laws, and what law to follow and when. She will discuss details about state and federal changes in both minimum wage and overtime and will cover federal overtime requirements for exempt vs. non-exempt employees, overtime concerns, regular rate of pay, as well as state overtime requirements. She will also cover pending federal changes and its potential impacts on employers and how to prepare for these changes.
For more information visit: https://www.audiosolutionz.com/hr-compliance-employment/federal-state-minimum-wage-overtime-regulations.html
About AudioSolutionz
AudioSolutionz is the country's leading source of knowledge and training for professionals in the Human Resources industry. Our conferences and webinars on HR and payroll are conducted by nationally renowned experts and consultants who provide a fresh and expert perspective on employment, HR and payroll issues and regulations. AudioSolutionz offers important updates, regulatory knowledge and compliance information on the hot topics in this sector. It has provided thousands of HR and payroll professionals the opportunity to get answers to their most complex questions directly from experts. To know more visit: https://www.audiosolutionz.com/hr-compliance-employment.html