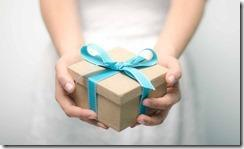 We asked those participating to put together a parcel which would help their colleagues in another country celebrate --- containing objects which reflect their people and culture
New York, NY (PRWEB) May 25, 2016
Elfster.com, the top-rated Secret Santa generator, is proud to announce completion of a worldwide gift exchange hosted by TNT - The People Network, a global express delivery company. As TNT celebrated its 70th anniversary, they wanted to make the occasion something to remember, so the company turned to Elfster to help make these worldwide connections a reality.
The company used Elfster to match up office locations that wished to participate around the world. Each office that signed up, was assigned another office to send a parcel to. The items sent were called "People's Party Parcels."
"We asked those participating to put together a parcel which would help their colleagues in another country celebrate --- containing objects which reflect their people and culture," explained Ann Hayes, TNT Internal Communications Officer based in The Netherlands. "For example, our colleagues in Japan sent a Daruma wishing doll to our colleagues in Czech Republic, and Kazakhstan sent TNT head office in The Netherlands a handmade photo collage of all their colleagues in the shape of the TNT logo. I found that those participating really put so much care and effort into the parcels they sent."
To explore how Elfster can be used to connect and motivate employees, please visit http://www.elfster.com/holiday-gift-exchange/. There one can read about how the system works, and set up a gift exchange system for a family, office, or any group. The site provides the infrastructure to make gift-giving easier than ever.
About Elfster.com
Elfster is the Web's top-rated online Secret Santa generator. Participants use the company's tool to organize a holiday gift exchange of any type, learn Secret Santa rules or how to play, organize family, office or friends and generally keep track of your holiday or Christmas gift exchange all conveniently online. Elfster makes it easy, free, and fun!
Elfster.com
http://www.elfster.com/