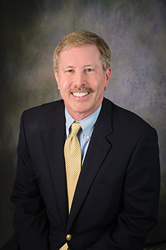 Fairfax, VA (PRWEB) June 01, 2016
Washingtonian is a monthly magazine distributed in the Washington DC area. The magazine describes itself as "The Magazine Washington Lives By". The Washingtonian is known for its detailed coverage of area professionals, businesses and places. This year, Charles Bish made the list for Washington, DC's Best Financial Advisors: Tax Accountants.
Charles Bish has over forty years of experience working as a certified public accountant and registered investment advisor. After working as an auditor at Price Waterhouse Coopers, he started Bish & Haffey in 1979. In 2012, Bish & Haffey merged with The Burdette Smith Group to become Burdette Smith & Bish LLC.
Today, Burdette Smith & Bish LLC employs over forty professional accountants. These experienced professionals handle a wide variety of financial needs including accounting, financial reporting, auditing and tax prep for all states as well as for individuals living abroad. The comprehensive financial services offered by BSB are available to individuals, businesses, estates, trusts and not-for-profit organizations.
Every year, legislators adjust and change tax laws, making financial decisions extremely difficult for individuals and businesses. CPA firms understand new tax laws and are able to offer financial advice and help individuals and businesses develop budgets and set financial goals.
A Certified Public Accountant, or CPA, is an accountant that has undergone rigorous testing offered by the American Institute of Certified Public Accounting. CPAs are more than just individuals that assist you with your yearly taxes; they are professionals that are able to advise you on a wide range of financial services. As an important part of a business owner's team, CPAs can offer valuable advice on accounting systems as well as financial, retirement, estate and tax planning.
About Burdette Smith & Bish LLC
Burdette Smith & Bish LLC is a premier certified public accounting firm. For over 35 years, they have been providing exceptional accounting, financial reporting, auditing and tax services in the Washington DC Metro Area. Their unsurpassed commitment to customer care and proactive approach set them apart from their competition. BSB has experience working with a variety of different industries including automotive, construction and development, government contracting, healthcare, not-for-profit, performing arts, political and business consultants, professional services, restaurants and technology. For more information, please visit their website at http://www.bsbllc.com.