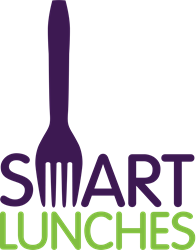 The Smart Lunches team is thrilled to be launching in the Atlanta area.
Atlanta, Georgia (PRWEB) May 24, 2016
Smart Lunches, the nation's leading provider of tasty, nourishing meals for children at schools and camps without an onsite lunch program, announced today that the company began their first week of service in the Atlanta region, its fifth major metro area. Atlanta joins Boston, Philadelphia, Chicago, and DC.
Smart Lunches already serves thousands of lunches each weekday. Dozens of elementary and middle schools, childcare centers, and summer day camps have partnered with Smart Lunches as an alternative to an onsite lunch service or bringing in fast food. Parents access the award-winning ordering platform to purchase hot or cold lunches, which are delivered daily to their child right before lunchtime. Carefully vetted and trained local caterers prepare meals fresh daily. Students and staff alike enjoy choosing from 5-7 meal options every day; parents appreciate the value of time saved by not packing lunches themselves and knowing their child is receiving a fresh, hot, nourishing lunch.
"We're thrilled to be launching in the Atlanta area. Several schools have already expressed interest in partnering with Smart Lunches in the fall, and we're expanding quickly in the region," said Smart Lunches CEO David Morris. It's free for schools to participate, and Smart Lunches gives a percentage of every sale back to the school.
Heading up Smart Lunches in the Atlanta area is Catalina Parra, Regional Manager. "Catalina's background in client services makes her a terrific leader in helping local schools understand and leverage the Smart Lunches program," said Morris.
The very first meal served in the Atlanta region? A healthy version of a takeout classic: Orange Glazed Chicken.
About Smart Lunches: Smart Lunches provides healthy, tasty lunches to thousands of kids in the Boston, Philadelphia, Chicago, DC, and Atlanta areas. Schools enjoy the simplicity of the service, parents rely on the convenience and nutritional security, and students love the food. Parents use the award-winning web platform to order their child's lunch from a rotating daily menu, local catering partners create the customized meal for each child, and a team of Delivery Ambassadors hand deliver each meal to school partners right before lunchtime.
http://www.smartlunches.com
info(at)smartlunches(dot)com
1-888-25 SMART