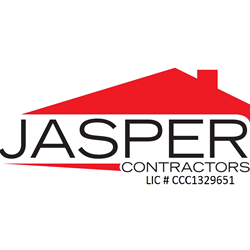 "College students are eager to start a career right after graduation, but they need to cover living expenses plus student loans," says Wedding. "At Jasper, they can easily do this and have extra income to spare."
Orlando, FL (PRWEB) May 25, 2016
Jasper Contractors, Inc. has been in business since 2004 and has positioned itself as one of the top high-volume roofing contractors in America with six offices throughout the state of Florida. During the first and second quarter of 2016, Owner and CEO Brian Wedding announced that the company goal is to experience 50% revenue growth from 2015 to 2016. In order to reach this lofty goal, the company is seeking qualified candidates.
"College students are eager to start a career right after graduation, but they need to cover living expenses plus student loans," says Wedding. "At Jasper, they can easily do this and have extra income to spare."
Wedding continues by stating that the company offers training which is included as part of the on-boarding process. Jasper Contractors is well known for offering competitive base salaries, uncapped commissions and paying 100% healthcare insurance premiums. There are several positions that are available such as production team members, outside sales representatives and management. Many positions include a company vehicle, gas card and cell phone.
Arielle Dysart, VP Chief Operating Officer, began her career at Jasper Contractors in 2008 working in the Accounts Payable department.
"I just graduated from college and Jasper was looking for someone in the AP Department. After I began working with the company, I never looked back. They have always been willing to help me advance my career. The salary is unbeatable and they offer a great healthcare program," says Dysart. "If you are willing to work, the opportunities within the company are endless."
For more information call 800-766-3188 or visit http://www.JasperCareers.com to view open positions, company culture and career fair specifics.
###
About Jasper Contractors
Jasper Contractors, a national roofing company headquartered in Atlanta, has offered exceptional roofing services since 2004. With offices located in Atlanta, Evansville, Fort Myers, Jacksonville, Orlando, and Tampa, Jasper has earned an excellent reputation as the go-to roofing contractor. All company contractors are certified, licensed, bonded and insured. Jasper specializes in offering a no-cost inspection and helps customers navigate the insurance claims process when they have sustained hail or wind damage to their roof. The company provides superb customer service and employs only highly-trained, highly-skilled roof installers. Jasper Contractors, Inc. is a subsidiary of EX Capital.