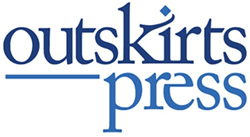 Outskirts Press, the fastest-growing full service self-publishing and book marketing company today announced their top 10 best-selling, self-published books from April 2016.
Denver, CO (PRWEB) May 24, 2016
Outskirts Press, a full-service self-publishing and book marketing service provider, today announced its top ten titles from April.
Alphabetically, its ten best performing self-published books from April were:

A Few Of My Passing Thoughts While Walking With My Lord by Darryl Steiskal
A Place of Miracles: The Story of a Children's Hospital in Kabul and the People Whose Lives Have Been Changed by It by Lee Hilling
Bible Studies from the Mount of Transfiguration – A Collection by Donovan Reid
From Shanghai to Silicon Valley: How to Start a High-Tech Company from Scratch by Robert I. Chen
Letters, To the Men I Have Loved by Mirtha Michelle Castro Marmol
Living Life to the Fullest with Ehlers-Danlos Syndrome: Guide to Living a Better Quality of Life While Having EDS by Kevin Muldowney, PT
Multi-Payer Medicine Nightmare Made in the USA: ADVICE FROM MedWise INSURANCE ADVOCACY by Adria Goldman Gross, FIPC and Douglas Winslow Cooper, Ph.D.
The Mel Monsta by Deborah Cameron & Annmarie Stewart
Through Their Eyes by Harshal Mehdi and Aminder Mehdi
What She Feels by Chidozie Osuwa
All these books, and other Outskirts Press titles, are available from all major online retailers like Amazon, Barnes & Noble, Powells, Books A Million, and others, plus conveniently from the Outskirts Press Direct bookstore at http://outskirtspress.com/bookstore for discounts ranging from 10%-55%.
About Outskirts Press, Inc.: Outskirts Press offers full-service, custom self-publishing and book marketing services for authors seeking a cost-effective, fast, and flexible way to publish and distribute their books worldwide while retaining all their rights and full creative control. Available for authors globally at http://www.outskirtspress.com and located on the outskirts of Denver, Colorado, Outskirts Press, Inc. represents the future of book publishing, today.
# # #
Outskirts Press, Inc., 10940 S. Parker Rd - 515, Parker, Colorado 80134
http://outskirtspress.com 1-888-OP-BOOKS