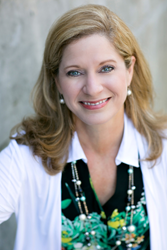 "I'm excited to join the Results team and be part of an organization that has such a positive impact on so many lives."
Franklin, Tennessee (PRWEB) May 26, 2016
Results Physiotherapy, one of the largest and fastest growing physical therapy companies in the U.S., today announced the addition of Amy Christensen in the new role of Vice President of Operations – West.
Christensen comes to Results with more than 25 years of operational and managerial experience. Most recently Christensen worked with Mars Petcare as a Division Vice President for Banfield Pet Hospital, overseeing 375 hospitals and over 5,000 associates across 25 states. Prior to Banfield, Christensen held several senior leadership positions at Starbucks, including Director of Business Operations where she oversaw operational initiatives for 2,500 stores, and as Chief Operating Officer of Starbucks South Korea.
"I hired Amy while I was with Banfield," said Tony Ueber, President and CEO of Results, "and when the opportunity to hire her again presented itself, I jumped at the chance to bring her on board. Amy is an exceptional people leader/developer, understands how to work with health care professionals, and knows what it takes to manage a large, multi-unit business. She brings a tremendous level of knowledge and professional expertise to our team, and she will be a great fit with our mission and values."
A graduate of the University of Texas at Austin, Christensen will continue to reside in Houston, where she's well-located to support Results Western operations including continued expansion into Texas.
"I'm excited to join the Results team and be part of an organization that has such a positive impact on so many lives," says Christensen. "The mission of the company and the people I've met so far reinforce the fact that this is truly a unique and inspiring team. I look forward to using my operational experience to continue to help us grow while maintaining the culture and values that make Results special."
For more information on Results Physiotherapy, please visit http://www.resultsphysiotherapy.com or contact Mark Tinsey at mark.tinsey(at)resultsphysiotherapy(dot)com, 615-218-2867.
Results Physiotherapy
Headquartered in Franklin, Tennessee, Results Physiotherapy is one of the largest and fastest growing physical therapy companies in the U.S., operating a network of over 100 clinics. Recognized for its innovative hands-on approach, which yields faster pain relief and longer lasting recovery, Results Physiotherapy delivers more than 20% better outcomes for its patients, as measured by independent data sources. The company's licensed therapists are trained in the newest, evidence-based techniques from around the world, and consistently rank in the top 10% of therapists nationally for quality outcomes.
Learn more about the Results difference at http://www.resultsphysiotherapy.com, and Facebook: http://www.facebook.com/resultsphysiotherapy.