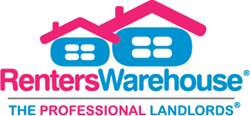 We've seen great traction in the Seattle area and a real market need for our affordable services.
Seattle, WA (PRWEB) May 24, 2016
Just six months after expanding into the market, the Renters Warehouse Seattle office is already showing signs of phenomenal growth.
One of the largest and most awarded residential property management companies in the U.S. with almost 15,000 homes under management, Renters Warehouse opened its Seattle office in December. Already, the company is closing in on 50 local properties under professional management.
"We are really excited for the summer months coming up," says Seth Stephens, Regional Vice President. "We've seen great traction in the Seattle area and a real market need for our affordable services."
Seattle was a natural next step for Renters Warehouse, which is headquartered in Bloomington, MN. The Emerald City's diversity, climate and massive presence in the business world means people continue to flock there. This growth has driven the real estate market up so high that people who don't qualify for a mortgage or who don't want to commit to homeownership are pushed into a rental market that was lacking a stable, innovative property management company. And that's where Renters Warehouse stepped in.
Stephens is a long time Renters Warehouse pro who started when the company was in its early growth stages. His vision for the Seattle office is to have 4,000 units under management by 2019. He expects Seattle to set the stage for the entire West Coast and once established, he sees Spokane and Portland as the next markets for expansion.
It's been a year of phenomenal growth for Renters Warehouse. In 2015, the company virtually doubled its national footprint, proudly operating 28 offices (now 32) in 17 states, an increase from 15 offices in 9 states at the end of 2014. Annual revenue reflected their bold moves as well, as the company experienced 41% year-over-year growth going from total revenue of $17.9M in 2014 to $25.2M in 2015. Renters Warehouse aims to have upwards of 100,000 residential properties under management by 2018.
Renters Warehouse exists to help homeowners to discover wealth and financial freedom through Rent Estate™. To learn more about Renters Warehouse or to find out how much your home will rent for, visit http://www.renterswarehouse.com today!
About Renters Warehouse
Renters Warehouse, founded by Brenton Hayden in 2007, is one of the fastest-growing and highest-reviewed property management companies in America, and the largest in Minnesota. Managing over 14,500 properties nationwide, the Renters Warehouse team of Professional Landlords is dedicated to helping everyday homeowners lease and manage their residential real estate with confidence. In 2015, the company officially trademarked the term Rent Estate™ to redefine the entire industry as real estate gives way to this new lucrative asset. They currently boast 32 offices in over 17 states and growing. Not only has Renters Warehouse received the prestigious honor of being included on the Inc. 500 | 5000 list of fastest-growing privately held companies in America six consecutive years in a row, this Great Rated company was also named one of the "Best Places to Work" by the Minneapolis St. Paul Business Journal in 2010, 2011, 2012, 2014, and 2015 and by the Phoenix Business Journal in 2013 and 2014, and was honored as one of America's "Best Places to Work" in 2012, 2014 and 2015 by Outside Magazine. Recognized as leaders in real estate, business management and innovation, they have been honored with 18 Business Stevie Awards both internationally and stateside. For more information on Renters Warehouse's compelling franchise opportunities in a successful real estate market near you, visit ProfessionalLandlords.com.