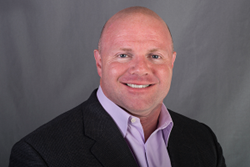 "Offering in-office MRI services is the next logical step in creating a full service hand treatment and recovery center," said Dr. Fitzmaurice
Phoenix, AZ (PRWEB) May 27, 2016
Weeks after hosting a carpal tunnel syndrome workshop with Dr. Oz on the Fox 10 Morning News in Phoenix, Dr. Michael Fitzmaurice, hand surgeon and founder of the Fitzmaurice Hand Institute, has announced the addition of MRI diagnostic imaging services on site at the practice. The Wrist MRI machine is a state-of-the-art technology and only 1 of about 3 currently available in the United States. Developed specifically for the hand and wrist, patients are able to sit down comfortably with the hand and wrist in the machine, rather than needing to lay in the conventional MRI tube.
Fitzmaurice Hand Institute's New In-Office MRI: http://www.FitzHand.com/New-Office-MRI-Machine-Advanced-Diagnostic-Treatment-Capabilities/
"Getting an early and accurate diagnosis for carpal tunnel and other hand and nerve injuries like musician thumb and mommy wrist is such an important element of successful treatment, that it made sense to offer our patients all of the necessary services under one roof," said Dr. Fitzmaurice. "Performing the diagnostic testing on site cuts down on precious time for our patients on both a clinical and personal level."
The Fitzmaurice Hand Institute offers minimally invasive treatment for a range of hand and wrist injuries, including:

Carpal tunnel syndrome
Trigger thumb/finger
Thumb arthritis
Musician hand injuries
Tennis elbow
Lumps, masses, lipomas
Cubital tunnel syndrome
Dupuytren's contracture
De Quervain's contracture
Urgent hand injuries
In addition to offering regenerative medicine and cutting edge stem cell treatments at the Fitzmaurice Hand Institute, Dr. Fitzmaurice also pioneered the minimally invasive Endotech system, which provides precise, minimally invasive surgical instrumentation to treat delicate nerve areas where accuracy and precision are critical to both repair and prevent further tissue damage when correcting conditions like carpal tunnel and trigger thumb.
To learn more about EndoTech: http://www.fitzhand.com/endotech/
"With Endotech technology, we managed to drastically cut down on both the time it takes to successfully treat typical hand and wrist injuries, but the overall recovery and healing time for the patient as well. Offering in-office MRI services is the next logical step in creating a full service hand treatment and recovery center, where patients who may be suffering from pain and symptoms for months can receive a diagnosis, and discuss next steps for treatment, potentially in one visit," added Dr. Fitzmaurice.
Dr. Michael Fitzmaurice is a board-certified surgeon with certification in both Hand and Reconstructive Microsurgery. Dr. Fitzmaurice has performed thousands of surgical procedures with an endoscopic carpal tunnel success rate of greater than 99%. He specializes in minimally-invasive, endoscopic nerve procedures for carpal tunnel, trigger finger, tennis elbow and thumb arthritis. Dr. Fitzmaurice developed the patented EndoTech® surgical instrumentation system, and is one of the most sought after hand surgeons in the country. Visit http://www.FitzHand.com/ for more.
The Fitzmaurice Hand Insitute
19820 N 7th Street #115
Phoenix, AZ 85024
(480) 351-6483
DrMichaelFitzmaurice(at)gmail(dot)com