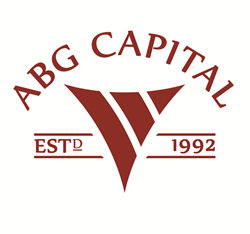 We practice our C.O.R.E. Values, balance hard work and play, and there's a supportive, familial atmosphere here. Receiving this award is quite an honor. - Jeff Tapolci, CEO
Pittsburgh, PA (PRWEB) May 25, 2016
ABG Capital, a business management firm and technological and software innovator, was listed on Inc. Magazine's inaugural 50 Best Workplaces. This is the first such measurement of American companies with up to 500 employees that deploy state-of-the-art techniques to keep their staff happy and productive.
Working with employee engagement and culture experts Quantum Workplace of Omaha, Nebraska, Inc.'s list is a magnifying glass on how innovative companies can truly raise the bar in hiring and keeping the best talent.
"We hear it over and over again from the fast-growing businesses we cover: The biggest challenge that any business owner faces is finding and keeping the best people. That's why building a workplace culture that allows your staff to grow with your company is absolutely crucial," explains Inc.'s President and Editor-In-Chief Eric Schurenberg. "Recipients of the Inc. Best Workplaces Awards have done so in spades. They should be celebrated and emulated."
"We have a unique and lively culture in this office," said Jeff Tapolci, CEO. "The people and their personalities make it one of the best workplaces. We practice our C.O.R.E. Values, balance hard work and play, and there's a supportive, familial atmosphere here. Receiving this award is quite an honor."
The 2016 Inc. Best Workplaces Awards assessed applicants on a collection of multiple choice, scaled, and open-ended items. Responses were evaluated by the research team at Quantum Workplace. Core components of the scoring include company practices around management, employee recognition, performance communication, benefits, and other elements of the employee experience. To qualify, companies had to be U.S.-based, privately held, and independent--not subsidiaries or divisions of other companies. The minimum revenue required for 2015 is $2 million, in business at least three years, with a full time employee count ranging between 5 and 500.
About ABG Capital
ABG Capital is a privately held business management company located in Pittsburgh, PA. ABG Capital supports its portfolio companies' growths and successes by offering aggregated back office services such as accounting, administrative, legal, IT, software development, HR, and marketing communications. Offering these services allows for the portfolio companies to have a competitive advantage as well as an equation for quick paced success. For more information, please visit the ABG Capital Blog.
About Inc. Media
Founded in 1979 and acquired in 2005 by Mansueto Ventures, Inc. is the only major brand dedicated exclusively to owners and managers of growing private companies, with the aim to deliver real solutions for today's innovative company builders. Winner of Advertising Age's "The A-List" in January 2015, and the National Magazine Award for General Excellence in both 2014 and 2012. Total monthly audience reach for the brand has grown significantly from 2,000,000 in 2010 to over 13,000,000 today. For more information, visit http://www.inc.com/.
About Quantum Workplace
Quantum Workplace is an HR technology company that serves organizations through employee engagement surveys, action-planning tools, exit surveys, peer-to-peer recognition, performance evaluations, goal tracking, and leadership assessment. For more information, visit http://www.quantumworkplace.com.