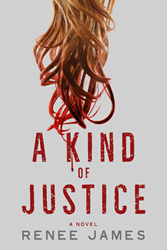 You've most likely never met a narrator like Bobbi. Tough, tender, funny, full of heart―and a transgender woman―she is navigating not just a new life, but also an unsolved murder that a detective is trying to pin on her.
Longboat Key, FL (PRWEB) May 31, 2016
The Story:
Against all odds, Bobbi Logan, a statuesque transgender woman, has become one of Chicago's most celebrated hair stylists and the owner of one of the city's poshest salons. She is finally comfortable with who she is, widely admired in her community, about to enjoy the success she deserves.
Then her impossibly perfect life falls apart.
In the space of a few weeks, the Great Recession drags her business to the brink of failure, her beloved ex-wife needs help in facing a terrible tragedy, and a hateful police detective storms back into her life, determined to convict her of the five-year-old murder of John Strand―pillar of the community―and a sexual predator.
As the detective builds an ever more convincing case against her, both of them will be shaken by revelations―about themselves, about their own deeply held secrets, and about the bizarre ritual murder of John Strand.
A social tour-de-force wrapped in a heart pounding thriller.
The Reviews:
"You've most likely never met a narrator like Bobbi. Tough, tender, funny, full of heart―and a transgender woman―she is navigating not just a new life, but also an unsolved murder that a detective is trying to pin on her. Renee James takes the reader on a whirlwind of a ride, while subtly revealing the honest heartbreaks and successes of the trans community. A welcome, diverse addition to the writing world!"
―Jodi Picoult, New York Times best-selling author of Leaving Time
"The comprehensiveness with which Renee James draws you into the world of her characters would be enough reason to read this satisfying novel, but the straightforward elegance and grace of her writing is the real reward."
―S. J. Rozan, award-winning author (as Sam Cabot) of Skin of the Wolf
"A Kind of Justice crackles with energy right from the beginning. Not only does Renee James eloquently impart empathy for what it's like to be transgender in an uncaring and judgmental world, but she does so while telling an engaging and compelling story populated with richly nuanced characters. Yes, it's a story about justice. But it's deeper than that. It's as deep and complex as family, friendship, love and – perhaps most importantly – change."
―John DeDakis, Mystery-Suspense Author, Writing Coach, and Former Senior Copy Editor, CNN's The Situation Room with Wolf Blitzer
"Renee James writes with an acute and deeply sympathetic understanding of the human condition. In her work, readers also find suspenseful, engaging thrillers―writing that both accelerates the heartbeat and maps the heart's mysteries."
―Christine Sneed, award-winning author of Paris, He Said
About the Author:
Renee James is the pen name of a Chicago-area transgender writer. She is a Vietnam veteran, licensed hairdresser, and wilderness adven­turer. Before becoming an award-winning novelist, she was a decorated magazine editor and writer, and a successful entrepreneur. Learn more at http://www.reneejames-author.com