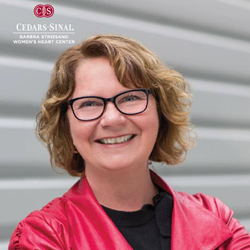 Yorba Linda, CA (PRWEB) May 31, 2016
Precision medicine, an approach to healthcare that considers individuals' genetic characteristics and the physical and behavioral worlds in which they live, functions best when personalized medicine and precision therapy work in sync. In personalized medicine, diagnosing an individual's disease depends on accurately assessing his or her complex health and pathological status. Precision therapy effectively treats the individual's specific disease, targeting for the correct pathological pathways.
An underlying premise from which to proceed is that an individual's baseline proteome reflects his or her past and present, and will dictate the person's future health and disease. Hence, the crux of precision medicine will be the identification and precise quantification of proteins and their modified forms.
Beckman Coulter Life Sciences, as part of the Beckman Coulter Webinar Series, is sponsoring a new, free educational webinar, "Proteome centric precision medicine: embracing pathological diversity," which will discuss data that supports the theory that an individual's baseline proteome dictates the manifestation of his or her disease, its progression, and the person's response to therapy. This concept has driven decision-making processes around new drug trials that consider altered pathological proteomes.
The speaker is Jennifer Van Eyk, PhD, Director, Advanced Clinical Biosystems Research Institute and Director of the Basic Science Research of the Barbra Streisand Woman's Heart Center. Dr. Van Eyk notes this work has led the researchers to consider the need for continuous patent-centric biomarker analysis at the population level. More detailed information is found on the LabRoots webpage for this event.
The free webinar, hosted by LabRoots, will be presented on June 30, 2016, at 7:30 am PT/10:30 am ET.
For full details about the event and free registration, click here.
About Beckman Coulter:
Beckman Coulter Life Sciences develops, manufactures and markets products that simplify, automate and innovate complex biomedical testing. For more than 75 years, our products have been making a difference in peoples' lives by improving the productivity of medical professionals and scientists, supplying critical information for improving patient health and delivering trusted solutions for research and discovery. Scientists use our life science research instruments to study complex biological problems including causes of disease and potential new therapies or drugs.
About LabRoots:
LabRoots is the leading scientific social networking website and producer of educational virtual events and webinars. Contributing to the advancement of science through content sharing capabilities, LabRoots is a powerful advocate in amplifying global networks and communities. Founded in 2008, LabRoots emphasizes digital innovation in scientific collaboration and learning, and is a primary source for current scientific news, webinars, virtual conferences, and more. LabRoots has grown into the world's largest series of virtual events within the Life Sciences and Clinical Diagnostics community.