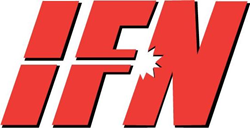 IFN's fiber transport and Internet services built solid business value and the service reliability Lake City Bank required
Indianapolis, Indiana (PRWEB) May 25, 2016
Indiana Fiber Network, LLC (IFN), the leading Indiana statewide Network Service Provider, announces that Lake City Bank has selected IFN as a fiber transport provider. IFN provided Lake City Bank with network services that help manage carrier access, resulting in increased efficiencies and reduced costs.
"IFN provides fiber transport to Lake City Bank, which includes protected connectivity between their data centers and customer provided access to the carrier. IFN's enterprise customer strategy provides cost-efficient and reliable fiber transport," said Cory Childs, IFN Enterprise Sales Manager.
IFN created additional flexibility for Lake City Bank in the service delivery of its 10G protected transport between data centers and in working with its carrier. Lake City Bank continues to work with its current provider using IFN as the bank's local fiber provider.
"IFN's fiber transport and Internet services built solid business value and the service reliability Lake City Bank required," said Jared Burns, Vice President, Technology Services Manager at Lake City Bank. "IFN managed the project and coordinated their implementation of all the pieces and parts, which made working with our carrier a lot easier."
IFN is delighted that Lake City Bank has chosen the company for fiber connectivity services. "At the end of the day, it is always about building value for customers. IFN fiber broadband enables Lake City Bank to stay competitive in delivering technology-driven solutions to their clients," said August Zehner, IFN Vice President of Sales and Marketing.
About Lake City Bank
Lake City Bank, a $3.8 billion bank headquartered in Warsaw, Indiana, is the fourth largest bank in the state, and the largest bank 100% invested in Indiana. Lake City Bank operates 48 branch offices in northern and central Indiana, delivering technology-driven solutions in a client-centric way to individuals and businesses. The bank is the single bank subsidiary of Lakeland Financial Corporation (Nasdaq Global Select/LKFN). For more information on Lake City Bank, please visit their website at http://www.lakecitybank.com or call 888-522-2265.
About Indiana Fiber Network, LLC
Indiana Fiber Network, LLC (IFN) was formed in March of 2002. IFN's ownership is comprised of 20 local exchange telephone companies throughout the state. IFN offers data center, Internet backbone and data transport services over state–of–the–art Ethernet, CWDM, DWDM and SONET fiber networks, with service in the state of Indiana and throughout the US via a network of national carrier partners. Follow IFN on Twitter at http://www.twitter.com/indianafiber. For more information, please visit IFN's website at http://www.ifncom.net or call (317) 280-4636.