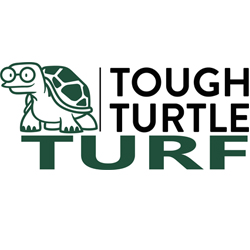 We are so excited to partner up with such a great organization
SAN DIEGO, CALIFORNIA (PRWEB) May 25, 2016
Tough Turtle Turf, is San Diego's fastest growing artificial grass company, it is also a proud partner of The San Diego Padres throughout the whole 2016 season. Tough Turtle Turf supports San Diego's local teams.
"We are so excited to partner up with such a great organization," said Tough Turtle Turf's CEO Brandon Johnson. "We think it's important to support our home team and show hometown pride while enjoying America's favorite pastime."
Through the partnership of the Padres, some lucky Tough Turtle Turf customers will get to enjoy free tickets to single padre games. Also, the company is holding a contest to encourage fans to submit their little leaguer in action to Tough Turtle's twitter account for a chance to win a $5,000 dollar turf makeover for their home. If you would like to view the San Diego Padres 2016 schedule, please visit: http://sandiego.padres.mlb.com/
About Tough Turtle Turf
Tough Turtle Turf is San Diego's choice for professional installation of artificial grass, serving all San Diego, and Orange Counties. Located out of San Diego California Tough Turtle Turf offers the very best in turf quality. Every Tough Turtle Turf install is backed with one of the best warranties in the industry, a lifetime warranty. All customers are assured to receive the very best in price and customer satisfaction.
Why Artificial Grass
California is currently going through one of the worst droughts in history, and everyone is encourage to save water, homeowners and business owners have been making the switch. With the new generation of turf more than ever artificial grass has the look and feel of natural grass. Perfect for any front yard, back yards, pool areas, patios, rooftops and businesses. The possibilities are endless. Artificial grass not only saves gallons of water every year, but it also saves a lot of money. It practically pays itself over the years. Tough Turtle promises to offer the latest in turf technology, with top notch quality. For more information on their services and products please visit http://www.toughturtleturf.com
Contacts
Brenda Barrio
Internet Marketing Director
Tough Turtle Turf
8888 Miramar Suite D, San Diego, CA 92126
(858) 530-2378
info(at)toughturtleturf(dot)com