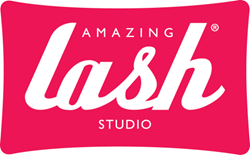 We wanted to grow quickly with the right systems in place from the onset and as John had done with Massage Envy and The Joint …the chiropractic place, we knew he would be able to assist us
Houston, TX (PRWEB) May 26, 2016
There is a true story of self-made success from the Houston area. A story that includes all the elements of pursuing the American dream through hard work, determination and a fervent desire to provide a lasting legacy.
Mr. Edward Le was born in South Vietnam during the tumultuous times of war. Knowing there was no future for him in the war-torn country, he became one of the nearly two million boat people to flee Vietnam. Le first landed in an Indonesian refugee camp and, at the age of 13, through assistance of the Catholic Church, entered a foster home in Long Island, New York run by a divorced single mom who was also raising four additional Vietnamese children. There he spent his teens, until leaving to attend New York University. Having become a US Citizen in 1991 he knew there was so much opportunity in America and he wanted to pursue it. Graduating with a Finance and International Business degree in 1993, he owned and operated an auto parts business on Long Island with his brother. The business survived the ups and downs of the auto industry and the trying times that existed after September 11th. Though successful, Edward knew he wanted more.
Having gone back to Vietnam in 2000 for a visit, through friends he met and married his wife Jessica and in 2004 sponsored her and brought her to America.
In 2007, the Les, looking for a new start, a less complicated life and more opportunity, decided to head out west. Traveling with five suitcases and knowing no one in Houston, they rented a mini-van and set themselves up in a small apartment. Both Edward and Jessica went back to school and attained degrees as eco cardiogram and vascular technicians with Edward attaining an additional degree in heart and artery technique. They began their career with St. Luke's Hospital in Houston. Finding stability and security in their new careers and in their new hometown with their new baby, everything was nearly perfect.
Jessica had always loved the beauty industry and had gone back and attained her cosmetology degree. When she was introduced to eyelash extensions she immediately embraced the concept. She began applying them to friends and family and working a one-woman shop, creating her own website and building clientele through Groupon. Edward was excelling in his career and was chosen to set up the new Eco Cardio facility at St. Luke's Hospital. Seeing the passion that Jessica had for the eyelash concept, he supported her completely as he worked both at the hospital and negotiating real estate for their first studio in the Houston suburb of Rice Village in 2010. With 300 square feet and three tables, Amazing Lash Studio was born and grew more quickly than they could have ever imagined. They immediately began looking for a new space and moved to River Oaks, where it grew to 980 square feet and seven rooms. In 2011 with the second studio in Voss open with 2,300 square feet and 18 rooms, they knew this was a franchise-able concept. With a second child on the way, Jessica left the day to day operations to focus on growing the brand and in 2012 the Les formed their franchise company, Amazing Lash Studio Franchise.
In 2014, they teamed up with noted franchisor, John Leonesio, to take the concept to the next level. "We wanted to grow quickly with the right systems in place from the onset and as John had done with Massage Envy and The Joint …the chiropractic place, we knew he would be able to assist us," says Edward. "He and his team took our Amazing Lash Studio to the next level, but as the true visionaries of our concept, we wanted to return to the helm of our first franchise concept." In 2016, Edward returned as CEO to Amazing Lash Studio Franchise. With over 600 licenses awarded in 27 states, it is inevitable that this franchise concept is destined for success.
This is only the beginning for the Les, and with several franchise ideas in the works, they have formed Amazing Group Companies to implement and grow these concepts into successful businesses. Having put together a strong team of operators, managers and support staff they intend to grow all their brands with the same dedication and tenacity as they have with Amazing Lash Studio.