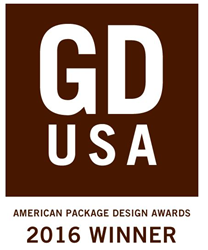 Buffalo, New York (PRWEB) May 25, 2016
Lansky Sharpeners, a world leader in innovative sharpening technology, is proud to be recognized as a winner of Graphic Design USA's 2016 American Package Design award.
The American Packaging Award is sponsored by Neenah Packaging and is the fastest-growing award for creative design professionals. Of the 2,000-plus entries this year, only 15 percent of elite design firms, departments and producers were recognized as winners with a Certificate of Excellence.
As one of the select recipients for their Urban Tactical Knife Series, Lansky Sharpeners appeared in the April 2016 edition of GDUSA (Graphic Design USA) in the print, web, digital, tablet and mobile versions of the magazine.
"Receiving this award really illustrates the visibility and effectiveness of our branding through packaging. Our packaging has been recognized alongside some big companies such as Anheuser Busch, Bass Pro Shops, Disney, Target, Pepsi… those sorts of heavy-hitters. We're so proud of our brilliant team and the kinds of visibility they are capturing for us at the retail level via their amazing packaging work." said Lansky Sharpeners' CEO, Christopher Fire.
About the company:
Lansky Sharpeners is the most recognized name in knife-sharpening systems worldwide. In addition to their legendary Controlled Angle Sharpening System, they continue to develop new sharpening technologies and innovations for hunting, outdoor sports, kitchen use, as well as the workshop. Their product line includes everything from a knife sharpener to a pocket knife sharpener. Visit their online store to view their ever-expanding line of great sharpening products. For more information, visit their website at http://www.lansky.com.