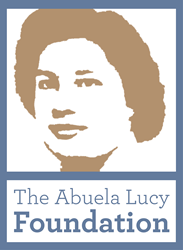 NEWARK, N.J. (PRWEB) May 26, 2016
KOLComm president Rose Rios was honored with the Diversity Alliance for Science (DA4S) Magic Johnson Healthcare Award, it was announced at the organization's East Coast Conference.
The Magic Johnson Business and Healthcare Award is presented to an individual, corporation, or organization that has demonstrated commitment to furthering diversity in the healthcare arena.  Recipients of this award share DA4S values and commitment to diversity and inclusion and have demonstrated their dedication to improving diversity representation in business, research or education.
Ms. Rios is the president of KOLComm, LLC, a key opinion leader-focused agency which works to connect experts to industry. KOLComm uses multiple methods, including two software offerings, PIONEER® and COMPASS®, in addition to other solutions to address the needs of industry focused on the optimization of patient care.
She recently started the Abuela Lucy Foundation, which strives to improve educational opportunities in the life sciences for diverse students. A product of Science, Technology, Engineering and Mathematics (STEM) programming herself, Ms. Rios was inspired to extend those opportunities to other children. The foundation is named after her late grandmother, who immigrated from Puerto Rico to provide a better education for her children and grandchildren and motivated them to reach their full educational potential.
"I am truly humbled by this recognition," she said. "Being a high school STEM student, I was fortunate to be exposed to various occupations that embrace the life sciences. The Abuela Lucy Foundation ensures that this type of awareness is provided to other diverse learners.and that they also have the opportunity to grow and explore. The Foundation is constantly researching books and generating innovative ideas to support our mission. Sharing the love of learning in the life sciences is our passion."
Ms. Rios was selected for the award by the Diversity for Alliance Science board, which consists of members from several pharmaceutical corporations and diverse small business owners. The award was first given in 2010.
About KOLComm, LLC
KOLComm, LLC, is New Jersey-based company founded in 2009, with services and solutions solely focused on helping companies identify and build ethical relationships with the right experts. KOLComm is WBENC certified and a minority and small business enterprise. For more information, please visit http://www.kolcomm.net.
About the Abuela Lucy Foundation
The Abuela Lucy Foundation is a 501c(3) charity established in response to addressing the needs of low income families and diverse learners who wish to purse additional education and careers in the life sciences. It was founded in 2016 by Rose Rios, a product of STEM programming in high school. For more information, please visit http://www.abuelalucy.org