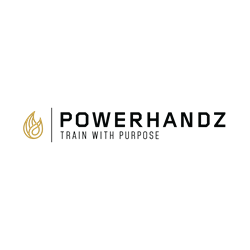 "Boxing requires discipline, focus and precision while training. If you want to take your training and skills to the next level, POWERHANDZ is by far the best product out there."
Dallas, TX (PRWEB) May 25, 2016
POWERHANDZ Inc., a leading athletic training products company, announces Two-Time World Champion and 2004 Olympic Gold Medalist, Andre Ward, as its newest brand ambassador. The company is entering the boxing market by adding Ward and launching its #TrainWithPurpose campaign. By launching this campaign, POWERHANDZ will be introducing its new Striker Training Gloves to youth and professionals around the world via a crowdfunding campaign. With much anticipation, consumers will have the opportunity to become a member of the Striker Pre-Order Club which will be the first group globally to receive the newest addition to the POWERHANDZ lineup of training gloves with a personalized letter from Ward. In addition, the Striker Pre-Order members will be included in a drawing to win an autographed signed Ward boxing glove.
Ward is widely regarded as one of the top-rated pound-for-pound fighters in the world, boasting a (29-0, 15 KOs) career record. With POWERHANDZ, Ward trains his most prized possession, his hands, for specific elements of his upcoming fights that improve his strength, power and hand speed. POWERHANDZ help Ward focus and hone in on all those areas while training.
Before his recent victory against the previously undefeated Sullivan Barrera, Ward trained daily with POWERHANDZ. "The POWERHANDZ gloves have been my secret weapon while training. They provide long-lasting benefits and have been implemented into my daily training routine," said Ward.
Ward added, "Boxing requires discipline, focus and precision while training. If you want to take your training and skills to the next level, POWERHANDZ is by far the best product out there."
Danyel Surrency Jones, Co-Founder and COO of POWERHANDZ said, "Launching into boxing/MMA has always been a goal for POWERHANDZ. We are committed to providing the best athletic performance-enhancing products in the world. Having one of the best pound-for-pound fighters in the world as our brand ambassador for boxing marks a proud moment for our company."
Darnell Jones, Co-Founder and CEO adds, "Andre Ward is a decorated world champion and gold medalist who embodies what our company is all about. We are proud to have him on board and together, we have the ability to help athletes all over the world achieve their highest potential."
Additional Information
POWERHANDZ offers three sets of premium, patent-pending weighted training gloves: Pure-Grip, Anti-Grip and Extreme-Grip. They are designed for Baseball/Softball, Basketball, Football, Golf and General Sports Training. POWERHANDZ also makes a Basketball Slick Wrap which wraps around the circumference of a basketball during training. All products are designed for skill development training for athletes of all ages and are available on powerhandz.com.
About POWERHANDZ
Based out of Dallas, Texas, POWERHANDZ includes a line of performance-enhancing sports training products innovatively designed to both strengthen hand and arm muscles and intensify players' dexterity. There are six products in the portfolio designed for basketball, baseball/softball, football, soccer, golf and lifestyle training sports. These products are sold worldwide and are used by athletes of all different skill levels, youth to professionals. Visit the company website for more information http://www.Powerhandz.com
POWERHANDZ has a deep commitment to giving back, thus The Power to Give Foundation was formed when the company was established. The Power to Give Foundation aims to raise awareness on the importance of organized sporting programs and help fund these programs in financially challenged communities. The Power to Give Foundation believes in the immediate and lifelong benefits from participating in sports. A portion of every product sold for POWERHANDZ goes to the Power to Give Foundation, giving anyone the opportunity to make a difference.
Connect / Follow POWERHANDZ
Twitter: @POWERHANDZ | Facebook | Instagram
Media Contact
Alex Onaindia
Account Coordinator
GreenRoom
alex.o(at)grnrm(dot)com
(305) 347-1787 Ext. 310