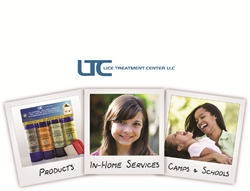 "Being part of the LTC® Team is a great opportunity to build a successful business for me and my family."
Monroe, CT (PRWEB) May 31, 2016
THE Lice Treatment Center® Announces Its New Franchise Location in Long Island, NY.
Lice Treatment Center® (LTC®), considered to be the "gold standard" in the lice treatment and prevention industry, announced that a new franchise will open soon in Port Jefferson, New York. The new Port Jefferson LTC® franchisee is another in an increasing list of motivated business people who recognize the high-potential for success in teaming with LTC® to serve the growing, lucrative lice treatment industry.
And there is no doubt the lice treatment industry will continue to grow! Head lice are found worldwide and infestations have no seasonality or geographic preference. In the United States, infestations are most common among school-age children attending childcare, pre- schools, elementary school, middle schools, boarding schools and camps. The American Academy of Pediatrics reports that the head lice treatment industry is estimated at $1billion annually. According to the Centers for Disease Control, it is estimated that 6-12 million head lice infestations occur each year in the United States among children 3 to 11 years of age. Also, the National Association of School Nurses study indicated that 12-14 million school days are lost each year in the United States due to head lice. That means a lot of potential business for LTC® franchisees!
Although there are many lice treatment companies opening (and closing) with some frequency annually, these include a lot of one-person or informal "home" operations that do not adhere to the high-quality treatment methods or use of safe prevention products such those as LTC® has developed and tested. LTC® has earned is excellent reputation in the industry. Unlike other lice companies, LTC® is pediatrician-owned and supervised. Dr. Elin Cohen, LTC® medical director, designed the treatment techniques,protocols and natural, non-toxic products used by the LTC® certified lice technicians all of which have been tested to be safe and effective for more than 10 years.
Becoming a part of the Lice Treatment Center® nationwide franchise system gives an LTC® franchisee a distinct competitive advantage over others in the lice treatment industry. The LTC® comprehensive business platform and rigorous medically-directed technician certification quickly establishes franchise owners as one of the most respected professionals in the lice removal and prevention industry. After training and certification, the LTC® network then becomes fully-vested in establishing and maintaining a franchisee's premium position for individuals, families, schools, camps as well as human service agencies in a franchisee's market.
Successful LTC® franchise owners will be those who have the drive to succeed and to reach their financial goals. Additional details of the initial investment, location criteria and support are detailed in the franchise brochure and Franchise Disclosure Document (FDD). Of course, every scenario will be different and expenses will vary. The low initial investment generally ranges from $12,000 to $25,000 while third party and office expenses can range from a low of $7,500 to $37,500. Working and advertising funds may also range from $8,500 to $22,000. The total investment in an LTC® can range from $28,000 to $84,000.
Franchise territories currently being considered include in locations in Alabama, Arizona, Arkansas, Colorado, Georgia, Idaho, Illinois, Iowa, Kansas, Kentucky, Louisiana, Maryland, Missouri, Nebraska, Nevada, New Mexico, New York, North & South Carolina, Ohio, Oklahoma, Pennsylvania, Tennessee, Utah, West Virginia, Wyoming.
Visit the LTC® website for information about how to become a member of the LTC® franchise family: http://licetreatmentcenter.com/ltc-franchise.