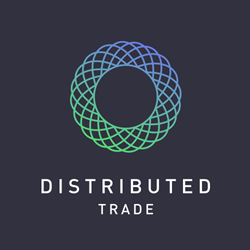 "We're thrilled to have the Hyperledger Project lead the conversation with us as we consider how distributed ledgers will reimagine the world's trade networks, including supply chains, global payments and more."
Nashville, TN/St. Louis, MO (PRWEB) May 25, 2016
Brian Behlendorf, newly appointed Executive Director of the Linux Foundation's Hyperledger Project, will deliver the upcoming Distributed: Trade conference's morning keynote.
"Brian is an incredible influencer and will elevate the discussion surrounding blockchain technology," said David Bailey, CEO of BTC Media, who is partnering with St. Louis fintech accelerator SixThirty to organize the conference. "We launched Distributed because the dialogue around blockchain technology needs to expand beyond fintech. We're thrilled to have the Hyperledger Project lead that conversation with us as we consider how distributed ledgers will reimagine the world's trade networks, including supply chains, global payments and more."
Distributed: Trade is the first conference event to focus on innovative blockchain solutions for both financial services and trade networks, to be held June 14, 2016 at Washington University in St. Louis.
Behlendorf was a primary developer of the Apache Web Server and a founding member of the Apache Software Foundation. He has served on the board of the Mozilla Foundation since 2003 and the Electronic Frontier Foundation since 2013. He was founding CTO of CollabNet and CTO of the World Economic Forum. He most recently served as managing director of Mithril Capital Management LLC, a global technology investment firm.
Said Behlendorf: "I'm excited to be speaking to this community. International trade is potentially the first place where blockchain technologies will have a noticeable public-facing impact, but it will take some real effort and collaboration on the part of forward-thinking organizations to identify and pursue these opportunities. I'm eager to connect with this community and talk about what we can build together."
Belendorf joins an elite lineup featuring financial services and supply chain executives and founders of leading blockchain technology innovators including:
Gurvinder Ahluwalia, CTO of Cloud Solutioning, IBM
Farron Blanc, VP, Innovation Studio Lead, RGAx
Anthony Di Iorio, CDO, Toronto Stock Exchange
Madhav Goparaju, Executive Director, Financial Services Advisory, Ernst & Young
Jimmie Lenz, SVP, Technology Risk, Wells Fargo
Chris Patteson, Director, Transaction Risk, Collaboration and Intelligence, FedEx
Joyce Shen, Director, Emerging Technology Partnerships & Investments, Thomson Reuters
Lamar Wilson, Founder and CEO, Fluent
Brian Wink, SVP, Mergers and Acquisitions, MasterCard
Micah Winkelspecht, Founder and CEO, Gem
For more information or to register, visit https://godistributed.com/trade/.
About BTC Media:
Headquartered in Nashville, Tennessee, BTC Media LLC is the publisher of Distributed, Bitcoin Magazine and yBitcoin. The company is the world's largest provider of multimedia educational and informational resources about the digital currency and blockchain industries.
About SixThirty
SixThirty is a St. Louis-based financial technology venture fund and business development accelerator. SixThirty attracts the most innovative fintech startups from across the globe, and works with like-minded corporate partners and mentors to accelerate their revenue growth. The startups selected receive up to a $100,000 investment for a negotiated percentage of equity, hands-on mentorship and connections with the leading financial services companies in the country.