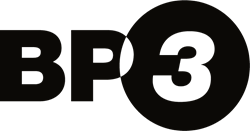 We enjoy investing in people, and some of the best talent comes straight out of college.
Austin, TX (PRWEB) May 27, 2016
BP3 Global (http://www.bp-3.com), a global provider of business process management (BPM) software and services has been named one of the 50 Best Workplaces For New College Grads, according to the global research and consulting firm Great Place to Work and Fortune Magazine.
BP3 Global, Inc. ranked No. 12 on the list, a ranking based on the rate companies are adding new jobs year after year, how many of their newest employees were recent college graduates, and the results on a series of questions from the Trust Index related to workplace traits important to recent graduates. Employees rated their company's on categories including: development opportunities, purpose and meaning behind their work, whether promotions are fair, and more.
"The thing that I personally make the most use of is the flexible scheduling coupled with working remotely. I love how easy it is to set up appointments and not have to worry about work because I can work on own time while being mindful of where and when I'm needed. Sometimes there's unforeseen traffic and really it's just more efficient to pop into a coffee shop for a bit until the traffic dies down to get some work done before driving in to the office," said Annie Diep, University of Texas at Austin 2015 graduate.
"We enjoy investing in people, and some of the best talent comes straight out of college," says Rainer Ribback, COO of BP3. "Taking care of our employees is one of our leading values, and knowing that they've deemed us a Best Place to Work is a title we will aim to uphold."
"What I love most is the culture. Here there is always an open ear and a helping hand. While I have the option of working from home, I'm much happier in the office amongst my peers. BP3 has allowed me to not only learn and grow in my career, but also my own personal interests," says University of Houston 2015 graduate, Ariana Denson.
BP3 strives to maintain a prime working environment for its employees. Perks and benefits at BP3 include fully funded health, life and long term disability insurance, unlimited PTO, 401(k) and student loan repayment matching, a yearly company wide off-site conference, and an engaging and collaborative atmosphere. The BP3 office also features an open-flow workspace, fully stocked kitchen, downtown views, ping pong and shuffle board tables, an on-site café, and fitness center.
Click here to view the full list.
Click here to read the Great Place To Work review.
Click here to read BP3 Global's bio on Fortune.
About BP3 Global
BP3 is a global provider of business process and decision management software and services, with more experience deploying solutions throughout the Fortune 500 than any other consultancy.  Since 2007, BP3 has been accelerating innovation for its customers by simplifying process and decision solutions and focusing on mobile-enablement. BP3 offers a unified responsive user experience via the Brazos Suite™ and provides an array of services for customers, including: consulting, solution support, 24×7 support, and managed services. A winner of Fortune Magazine's Best Small Places to Work, Austin Business Journal's Best Places to Work and multiple Austin Fast 50 growth awards, BP3 is privately held and headquartered in Austin, TX, with offices in London, Cologne, Sydney, Denmark, and Amsterdam covering customers world-wide. For more information, please visit http://www.bp-3.com.
About Great Place To Work
Great Place to Work® is the global authority on high-trust, high-performance workplace cultures. Over 10 million employees in 50 countries annually take the Trust Index© Employee Survey, its proprietary research tool. The U.S. entity of the firm's global network, Great Place to Work® United States, offers management consulting and leadership training to U.S.-based organizations ranging from multinational corporations to small start-ups. It also produces the annual Fortune 100 Best Companies to Work For® list and the Best Small & Medium Workplaces list.