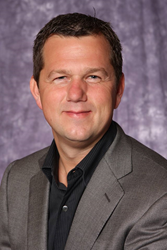 "I am fully invested in the Froozer® brand and its potential" -- Des Hague, CEO and Chairman of the Board of Froozer®
Denver, CO (PRWEB) May 26, 2016
Froozer® Inc. announced Des Hague, Co-Founder of Hague Enterprises, LLC. and Chairman of the Board of Froozer®, as the next CEO of Froozer®, effectively immediately; Hague will continue to serve as Froozer®'s Chairman of the Board. Froozer®, the official healthy fruit and veggie snack of US Speedskating, is a frozen snack bar brand based in Denver, Colorado, currently available at select retailers in the Denver area, Arizona, California, Connecticut, Florida, Massachusetts, Oregon, Washington State, Rhode Island, Alaska, Boston's Fenway Park, http://www.Amazon.com and http://www.froozer.com.
"It has been a real pleasure to work with the management of Froozer® over the past 3 months," stated Hague, "I have been able to experience and admire the team's dedication. I am fully invested in the Froozer® brand and its potential," continued Hague before adding "I am thrilled to partner with Rich Naha who assumes the position of President, as well as critical Board Member in driving the day-to-day business and strategic direction of the company."
"I'm delighted to announce Des as CEO of Froozer®," said Froozer® President and Board Member, Rich Naha. "His experience, track record, and reputation in the industry will propel Froozer® to the next level. Des is a true class act, and the entire organization will benefit from his leadership," concluded Naha.
About Froozer® - "simple ingredients. real nutrition."
Froozer® products, the official healthy fruit and veggie snack of US Speedskating, represent the pure goodness of freshly harvested fruits & veggies picked at the peak of their ripeness, flash-frozen whole and blended for optimal taste, nutrition and digestion. Natural fruits and veggies in all their glory, nothing added or subtracted, not even a drop of water. Available in three delicious flavors - STRAWBANANA BLISS, TROPICAL SUNSET and BLUE ALOHA - in 6-pack boxes. Look for Froozer® in your local grocery store freezer at selected retail locations in the Denver Area including WholeFoods and Alfalfa's, and various select retailers in Arizona, California, Connecticut, Florida, Massachusetts, Oregon, Washington State, Rhode Island and Alaska, or place your order at http://www.Froozer.com or http://www.Amazon.com to have your Froozer® delivered directly to your home or office.
For more information: http://froozer.com/
Contact: Des Hague, Chairman of Board and CEO, Froozer®
Email: DHague(at)Froozer(dot)com
DesHague.com
Connect with Froozer® on Facebook or Twitter
About Des Hague
A renowned executive with over twenty-five years of leading global public and private companies, Hague has established himself as an innovative thinker in the international business world. His forward-thinking approach pushes companies toward sustainable growth, granting them a position as resilient competitors within their respective industries. His past positions include President of Safeway Inc., President of IHOP, President of Hot Stuff Foods LLC, Vice President of 7-Eleven Inc. and, most recently, President/CEO of CenterPlate Inc., the largest event hospitality company in North America. Hague is also the Co-Founder of Hague Enterprises, a Colorado-based advisor and investment company, focused in multiple sectors. In addition, Hague serves on the boards of DVETelepresence, PING HD, WC&P, Lessons For Life, World of Beer, Halls Cheese, Serenity Spa and Salon and the Stamford Youth Foundation along with advising on several start-up ventures.
Along with his professional projects, Hague contributes significant amount of time and energy to non-profit charitable work. Hague has helped raise more than $100 million over the past few years for many non-profits, including the Stamford Youth Foundation, a local organization offering multiple after-school programs for young people, and The Journey Home, a Baltimore-based Foundation fighting homelessness. Hague views Aegis Enterprises, LLC as a perfect blending of business and philanthropic activities.