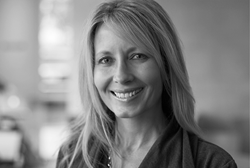 My goal is to help [companies] with their media, creative or PR needs so that they can focus on other areas of their business.
Chesapeake, VA (PRWEB) May 26, 2016
The Rogers Agency recently welcomed Angie Nichols to its team as Account Manager. David Rogers, President of The Rogers Agency, stated that "we needed additional account management help to supplement our continued growth so that we can continue to meet our clients' needs as best as possible."
Coming from St. Louis, Angie brings with her over 20 years of experience in the media industry, with most of that time spent in media buying. In addition to the media industry, she has experience in real estate and, most recently, small business ownership. She understands what it's like to be on the client's side of the business, and knows how busy it can be. "My goal is to help them with their media, creative or PR needs so that they can focus on other areas of their business," she shared. Angie likes working with people to find solutions for their businesses, and she is excited to work for The Rogers Agency because "their goal to help clients grow and drive business lines up perfectly with my background and work history."
Through getting to know her, David saw that Angie would be a great fit for The Rogers Agency not only because of her extensive experience, but also because of her spirit of teamwork, her willingness to do whatever is needed, and her creative insight about how to best serve clients. Angie shared that she is "most looking forward to getting to know the many clients and business partners that we have throughout Hampton Roads."
The addition of an account manger will allow for extra focus to be placed on clients and their needs, and The Rogers Agency is excited to see Angie help make this happen.
About The Rogers Agency
The Rogers Agency is a full-service advertising and marketing firm that specializes in drawing more qualified customers to its clients through smart advertising campaigns. From marketing research, media planning and buying to video production, Internet marketing, social media, and creative development, The Rogers Agency provides strategic advertising campaigns that lead to solid customer-client solutions. The Rogers Agency has worked with companies nationwide, but concentrates its efforts in the Norfolk-Virginia Beach, Richmond and Raleigh-Durham markets.