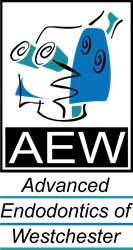 Mount Kisco, NY (PRWEB) May 25, 2016
Drs. Justin Kolnick, Kara Diamond, Randall Barton, Keith Hope, and Bilal Chaudhry of Advanced Endodontics of Westchester, now offer their experience in laser dentistry in Mount Kisco, NY and White Plains, NY, to new patients who are suffering from tooth pain and infection that requires a root canal. The doctors are trained, certified and experienced in using the BIOLASE Waterlase® laser, an instrument that combines a specific wavelength of light with water. Because it is a highly precise cutting and disinfecting tool, the laser allows the doctors to perform procedures more effectively and with less trauma to the tooth and surrounding structures.
Inside the enamel and dentin that comprise a tooth's crown is the pulp, which includes blood vessels and nerves, and surrounded by supporting tissues. This substance extends down the length of each root, and endodontists are the specialists who treat this area of the oral cavity. When the inside of the tooth is infected, it often causes extreme pain that intensifies when a person lies down. To save the tooth, an endodontist must remove all the affected pulp. The area must then be fully disinfected to prevent further damage, and some endodontists recommend taking out the whole tooth if the infection cannot be treated effectively.
The doctors have adopted laser dentistry at both office locations in Mount Kisco and White Plains, NY, to enable them to perform root canal procedures with a much greater rate of success. The BIOLASE Waterlase® laser cuts through hard and soft tissue precisely, preventing further damage such as hairline fractures to the surrounding enamel and dentin. It penetrates more deeply into the roots, and the wavelengths the laser emits have proven successful at eliminating 99.99 percent of bacteria within a millimeter's depth. The doctors also use the laser to remove cysts and abscesses and achieve dental health with less pain and trauma than traditional methods.
Rather than dreading a root canal, people in both the Mount Kisco, NY as well as White Plains, NY, communities can now take advantage of the benefits of laser dentistry at Advanced Endodontics of Westchester's two practice locations. More information is available on the website at http://www.westchesterendo.com.
About the Practice
Advanced Endodontics of Westchester is a dental practice offering personalized endodontic dental care to patients from two office locations in White Plains and Mount Kisco, NY. Drs. Justin Kolnick, Kara Diamond, Randall Barton, Keith Hope and Bilal Chaudhry proudly serve their community with the latest advancements in dentistry to ensure each patient leaves with the oral care they need. To learn more about the services offered at Advanced Endodontics of Westchester visit their website at http://www.westchesterendo.com or call (914) 750-4033 to schedule an appointment at the White Plains, NY location and (914) 750-4034 for the Mount Kisco, NY location.