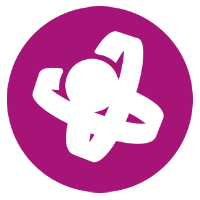 We've grown so much in the last two years! Now we're expanding to accommodate our growing team!
Irvine, California (PRWEB) May 26, 2016
Now, the company plans to open regional offices in Las Vegas and Minneapolis before the end of 2016 to better source talent and meet the demand of their growing team.
"We've grown so much in the last two years! Now we're expanding to accommodate our growing team," said Sam Peek, CEO and founder of Incredible Marketing.
Incredible Marketing credits their growth to continued success in medical as well as entries into several new tangential verticals: addiction recovery, ocular surgery, and cosmetic dentistry.
"We've had the blue print for medical since 2008. But before we branched off into new verticals, we wanted to make sure our team and our product aligned with the nuances of each vertical. Just because different verticals also market to cash-paying patients, it doesn't mean that industry structure and digital tactics translate," says Peek.
By the numbers:
While medical clients, namely plastic surgeons, cosmetic surgeons, dermatologists, and vein specialists, still comprise 70% of Incredible Marketing's clients, addiction recovery treatment centers now comprise 10% and cosmetic dentists represent 7%.
"As we grow, it's important for us to maintain that boutique-style relationship with our clients; we're still a boutique agency at heart, and we always will be,' says Peek. "So we've reorganized our entire business model, from our process to our procedures, to better facilitate a personal experience with our clients as we grow."
Aside from sourcing different talent pools, the primary motivation for opening up offices in Las Vegas and Minneapolis is to get closer to their clients, says Peek:
"We want to spread out and be closer to our clients. Now we have an office opening in Vegas, which is where most conferences take place, and where we meet most of our clients for the first time. And we're opening Minneapolis to function as our Midwest hub. We also have regional educators throughout the United States. We want to be able to get to your business, in-person if necessary."
Incredible Marketing plans on attending north of 25 more conferences in medical, addiction recovery, and dental before the end of 2016, where they'll exhibit, speak, and meet new clients.
About: Incredible Marketing was founded in 2008 in Southern California, and helps doctors, dentists, and physicians attract, engage, and convert visitors into patients using digital marketing tactics like SEO, social media marketing, and content marketing. Through initiatives like the Incredible Medical Marketing Minute (im3), Incredible Marketing has positioned themselves as the go-to resource in for medical marketing education.
Contact: Incredible Marketing's main office is located in Orange County: 310 Goddard St., Irvine, CA 92618; Phone Number: 800-949-0133