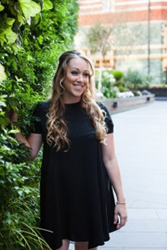 There are so many interesting aspects to L.A. that visitors and locals can explore various neighborhoods such as Koreatown, West Hollywood and Venice Beach
New York, NY (PRWEB) May 26, 2016
Apparently Huey Lewis was onto something when he wrote "L.A., Hollywood, and the Sunset Strip is something everyone should see." And that goes for the locals too. ExpertFlyer recently sat down with Jennifer McLaughlin, Editor-in-Chief of Los Angeles Travel magazine to discover some of the hidden treasures of L.A. that go well beyond the glitz and glamour of Hollywood and how out-of-towners, as well as local Angelenos, can enjoy the attractions that make L.A. home to the stars and discover a few hidden attractions off the beaten strip.
Ms. McLaughlin admits that studio tours, star-gazing, and strolls down Rodeo Drive continue to be some of the favorite activities for out-of-town guests but recommends that visitors and locals alike should explore many of the city's art museums and other cultural attractions that have become the heart and soul of the city. "There are so many interesting aspects to L.A. that visitors and locals can explore various neighborhoods such as Koreatown, West Hollywood and Venice Beach," explains Ms. McLaughlin. "Our Endless Summer issue will focus on health and wellness, food and wine, and our popular Staycation Guide, which will give our readers great ideas for spending an afternoon, an evening or an entire weekend exploring all the wonderful things you can do in and around L.A."
For business travelers with a couple of leisure days or locals who simply need to get away for a long weekend, McLaughlin recommends visiting Napa, Carmel, San Diego, and Laguna Beach. By plane or car, these beautiful getaways can be accessed in two hours or less. Of course, if money is no object, McLaughlin suggests pulling out all the stops. "You can rent an estate in Beverly Hills or Hollywood, dine at Barton G. where every dish is a work of art, and shop on Rodeo Drive."
"Los Angeles is an eclectic mix of glitz, glamour, culture, and beautiful oceanfront communities," explains Chris Lopinto, president and co-founder of ExpertFlyer.com. "Whether you want to dine at the finest restaurant in town, spend a day on the Santa Monica Pier, explore art and history museums, or just take a walk down Hollywood Boulevard, there is something unique and exciting for every person and every budget."
To read the entire interview with Jennifer McLaughlin from Los Angeles Travel magazine, please visit ExpertFlyer's blog.
About Los Angeles Travel Magazine
Los Angeles Travel magazine is devoted to inspiring and informing travelers through stories & photographs showcasing the world's best destinations & travel experiences. The magazine has become the ultimate resource for the west coasts savviest travelers.
About ExpertFlyer.com
Each month, ExpertFlyer's One-on-One blog goes face-to-face with the travel industry's leading decision makers to discuss and address topics relevant to many of today's business and frequent travelers.
ExpertFlyer.com was conceived and created by an eclectic team consisting of a veteran elite tier frequent flyer, an airline captain and corporate travel manager, and information technology professionals to deliver a 24/7 real time powerful air travel information service. The company provides its subscribers and corporate travel managers alike with a complete, concise and efficient way to access the ever-changing details of worldwide air travel information. For more information, please visit expertflyer.com.
Stuck in the middle seat again? Download the free Seat Alerts app from ExpertFlyer and get the window or aisle seat without hassle or frustration.
# # #