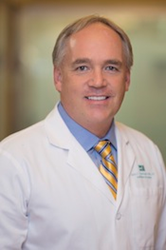 Norfolk, VA (PRWEB) May 25, 2016
Patients who have problems with snoring, and other sleep apnea symptoms, are now invited to visit Dr. John Cranham's practice for a consultation without the necessity of a referral from another doctor. Dr. Cranham is experienced in evaluating patients for sleep apnea in Norfolk, VA, and offers a variety of treatments.
Sleep apnea affects many Norfolk, VA residents, and many of them are completely unaware that they have this disorder. This common condition can be difficult to recognize, simply because most of its symptoms occur during sleep. However, if a person knows what to look out for, they may recognize some of the subtle signs of the condition and seek treatment. Snoring, waking abruptly at night with shortness of breath, and excessive sleepiness during daytime hours are all common signs of chronically interrupted sleep. Individuals who experience these symptoms regularly may want to visit Dr. Cranham for a sleep apnea consultation. After carefully examining the patient, Dr. Cranham may be able to pinpoint the exact reason for sleep apnea symptoms. There are two main types of sleep apnea, obstructive and central. In cases of obstructive sleep apnea, the patient's airways become partially blocked during the night. Obstructive sleep apnea can sometimes be caused by enlarged tonsils and other conditions, but it is frequently an outcome of excess weight. Central sleep apnea occurs when the brain no longer sends the right signals to the muscles responsible for breathing.
Depending on the type and severity of the condition being treated, Dr. Cranham may recommend lifestyle changes as well as special oral appliances. Snore guards and continuous positive airway pressure (CPAP) appliances are effective at helping some patients with sleep apnea receive adequate oxygen at night and minimize sleep disruptions. Patients who seek treatment and begin to experience quality sleep at night are often more productive and happy during daytime hours.
Dr. Cranham urges patients with sleep apnea in Norfolk, VA, to visit his practice and receive a consultation. Individuals who have problems with snoring or other symptoms indicative of sleep apnea, are invited to call Dr. Cranham's practice at (757) 465-8900 to schedule an appointment.
About the Doctor
Dr. John C. Cranham is a dentist offering personalized dental care to patients in Chesapeake, VA. Dr. Cranham is a world renowned speaker, founded Cranham Dental Seminars and is acting Clinical Director of The Dawson Academy. Dr. Cranham is a member of the American Dental Association, American Academy of Cosmetic Dentistry and American Academy of Fixed Prosthodontics among other organizations. He offers general, cosmetic and restorative dentistry, among other services, at his private practice. To learn more about Dr. Cranham and the services he offers visit his website at http://www.chesapeakecenterforcompletedentistry.com or call (757) 465-8900 to schedule an appointment.