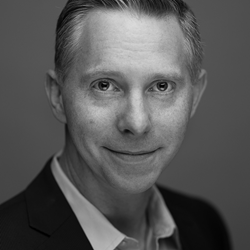 We are fortunate to have Phil as the newest member of our leadership team and look forward to leveraging his experience as we continue our rapid growth...
Petaluma, Ca (PRWEB) May 26, 2016
Workrite Ergonomics announced today that Phil Cloutier has joined the organization to provide strategic sales leadership and to further develop their rapidly expanding portfolio of customer and end user accounts.
Phil holds a B.S. in Business Administration with a concentration in Marketing and an M.B.A. with concentration in management from Bryant University in Smithfield, Rhode Island. He has more than 15 years of progressively responsible management experience and has held executive management positions with a variety of companies including 6 years at Herman Miller's Strategic Business Group and, most recently, 4 years with Bretford Manufacturing in Franklin Park, Illinois.
"We are fortunate to have Phil as the newest member of our leadership team and look forward to leveraging his experience as we continue our rapid growth" said Charlie Lawrence, President of Workrite. "I'm confident that Phil will play a key role in providing and implementing high quality solutions for our customers and providing strategic leadership for our ever expanding sales organization."
About Workrite Ergonomics
Workrite Ergonomics, LLC is headquartered in Petaluma, California and is a division of Knape & Vogt, Grand Rapids, Michigan. In 2016, Workrite celebrates its 25th anniversary as a pioneer and leader in the office ergonomics industry. In April, Workrite announced the purchase of ISE, a Toronto based ergonomic products company, and is currently working on integration of the two businesses. The company's major product categories include: Adjustable Keyboard Platforms, Adjustable Monitor Arms, LED and OLED Task Lighting and Adjustable Height Workstations. Additional information about Workrite can be found at http://www.workriteergo.com