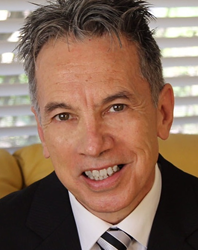 Rob's international network of expert systems specialists perfectly complements Drive's go-to-market strategy, to provide a global footprint with local knowledge and support
(PRWEB) May 28, 2016
Drive Revenue, a global organization offering cloud-based legal practice management and trust accounting software with full ERP functionality, announces Rob Reinking as Director of International Sales & Marketing.
Reinking has over twenty three years in the IT industry. He comes from an engineering background in electronics, QA and job cost engineering and has experience in several software management fields, including CAD, job cost, legal and medical. He also has a direct relationship with value added resellers in over twenty-two countries.
"Rob's international network of expert systems specialists perfectly complements Drive's go-to-market strategy, to provide a global footprint with local knowledge and support," says Drive Revenue CEO, Jenny Assheton-Smith.
Reinking will be based in the company's Australian office and will focus on accelerating Drive Revenue's innovation in the legal fraternity worldwide.
Drive Revenue offers a superior software solution, called Drive Practice, which has been developed to meet the growing demand for efficient, simple, fast and current technology within this sector. Rob's systems and solutions knowledge and his network of business system professionals understand the challenges legal professionals face. Using Drive Revenue's trust accounting software and legal practice management solutions, they are best suited to implement these systems that manage their businesses more efficiently.
Reinking is honoured to be part of the company's growing global team. He sees the unique differentiators of this application and the benefits of bringing it to market: "This next generation of cloud-based computing application with clean, practical views and fast, efficient functionality will allow lawyers globally to understand the true value of financial-based management, which will ensure solid returns and revenue recognition not achieved by many of our competitors worldwide."