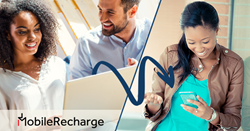 Great service. Easy way to top up, highly recommend… (Steve Roberts on Trustpilot.com)
Atlanta, Georgia (PRWEB) May 28, 2016
The website dedicated to expats who make international top ups for their families, MobileRecharge.com, made public a brief mapping of what expats active in Facebook communities like. The findings show a nice variety of preferences that show how humorous and eccentric, technical and playful they are. From Android, online games and online top ups, to pranks, awkward things and emotional quotes, expats display a complex profile. The results of the in-house study were published on the MobileRecharge.com Facebook page and its associated blog: http://blog.mobilerecharge.com/news/10-things-expats-on-facebook-like/
The reason why MobileRecharge.com team initiated such an in-house evaluation of the expat trends in the Facebook public pool, was to understand the common personality traits of their fans and friends, as the team explains on the MobileRecharge.com blog.
The conclusions are relevant for over 8500 expats, fans and visitors, who engaged with the MobileRecharge.com Facebook page in the last 5 months. People included in the statistics use MobileRecharge.com to send mobile credit abroad to their friends and families back home. The team looked closer at the most viral posts and videos, and expats' reactions on Facebook from January till May 2016.
On a brief analysis of the likes and other reactions on Facebook, MobileRecharge.com team concluded that their expat friends are not too talkative people, yet they know exactly what they need and like. Plus, they are curious and not fearful partners in business.
As the MobileRecharge.com team claims on the blog, expats with MobileRecharge.com are interesting personalities if one looks at their choices. They have complex preferences and are humorous and playful.
Age and gender are somehow irrelevant when it comes to their choices, which proves they are open minded expats. 69% are men and 31% women, aged 18-54, and choices are not separated by any of these segments of age or gender.
Expats on MobileRecharge.com like pranks. Around April 1st 2016, sharing prank ideas from the past became one of the favourite topics of the week. That was welcomed and almost applauded. The verdict of the MobileRecharge.com team was that MobileRechargers are really funny and playful folks.
Expats are curious about "awkward" situations. The keyword was present in a Facebook post and it triggered a strong buzz around less common photos of fathers and sons, then and now pics, or strange Christmas family images.
Tutorials and online mobile top ups are also among expats' 10 faves. It seems that for expats who are highly adaptive, tutorials are educational capsules to go, the new training or the school of the future. Online top ups help immigrants support their friends and families with mobile credit they manage to send in few seconds. The conclusion is that expats like tools that help them save time.
Moreover, expats are open to new technology. On MobileRecharge.com they shop directly from the Facebook page, without any interference or skepticism, using their intuition and knowledge to recognise safe systems and integrated tools.
Another interesting finding of the MobileRecharge.com Facebook team is that expats are playful. They like online games. The reactions and results of a game shared on Facebook around Easter time were the reason for this conclusion. The task was simple: painting eggs. Those who engaged in the painting competition not only wasted all Picasso's resources, but also got a high score, which showed willingness to play, specific to a young spirit.
People generally like familiar things, and expats are no exception. The brief study emphasized expats' preference for beautiful pictures, touchy thoughts and expat stories that have to do with their controversial expat condition, the shift, the emotional approaches, familiar landscapes or places back home, or other similar expatriate experiences. Pics also have the effect of diminishing the distance as well as boosting the ethnic pride, and these may also explain the preference.
One of the most obvious facts observed at MobileRecharge.com fans is that they find pleasure in supporting other people, making gifts and making someone else happy. This is the mere profile of altruists. On World Top Up Day they were celebrated on MobileRecharge.com as "top up givers" or generous people less visible in our communities, and their high volume top up activity is a proof.
There are at least three clear reasons why expats send mobile credit home to support their families according to their reactions on Facebook. First, they can and they care. Secondly, it is not too easy to adapt to a different culture without missing and appreciating the familiar environment back home, including their parents. And this chain feeling makes it easy to relate to one's family in a loving way. Thirdly, the experience of moving from one country to another leaves traces and softens one's heart, so one puts himself or herself easily in their parents' shoes and the economical difference in many situations is striking.
All in all, with the recent features, what fans Love or Wow on Facebook has never been more transparent. Most MobileRecharge.com fans are expats with great sense of humour. They love both technical aspects of reality and are really open to sending mobile credit online to mobiles abroad via MobileRecharge.com. They are by all means empathic and nostalgic in their Like of expats stories and the family support they offer by refilling their relatives' and friends' mobiles back home. They love games, which brings to light their competitive, playful and curious nature.
MobileRecharge.com is the first brand in history that initiated World Top Up Day to celebrate top up givers worldwide. The event took place on November 10, 2015, and plans to be held yearly. The top up brand is dedicated to expats and is powered by KeepCalling, a global telecommunications company registered in 2002 in USA. Presently, KeepCalling provides its services to hundreds of thousands of consumers and businesses, with a focus on customer satisfaction. KeepCalling has been listed by Inc 5000 as one of the fastest growing companies in the USA for 5 consecutive years. In 2015 the company registered a revenue increase of over 200% from 2011 to 2014.