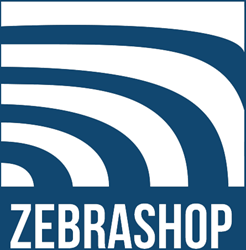 Delaware (PRWEB) May 27, 2016
ZebraShop, a Free Shopping Cart System that allows users to build customized, brandable ecommerce portals for their digital businesses, announced that it has increased accessibility within the software by offering multi-language and multi-directional support to the entire platform. From the ground up, ZebraShop has been designed to provide support for countries around the globe. This feature enables those users to build their own online stores in multiple languages, including native languages for maximum global exposure.
Consumers on ZebraShop-powered online stores will be able to shop in their native tongues through multi-language support and translation tools built-in to the platform. This means users in Europe, Asia, the Middle East, and dozens of additional countries can further customize their shops to match the needs and language preferences of their customers. The multi-directional template support allows for an even greater implementation of languages as well.
By enabling translation and multi-language display of online stores, ZebraShop creates a fully streamlined and native-customizable shopping experience for merchant users and customers alike. This will save time, open the ability of merchants to do business across geographic and language barriers, and tap into a massive and growing potential audience.
In addition to the ability to customize language and display in ZebraShop, users are able to customize the language in the admin panels and use the language in their native tongue. By allowing users to update and customize languages to match their specific needs, the admin tools will work as needed by the team building the store.
To learn more about ZebraShop's multi language support, multi-directional template support, and other accessibility and marketing features, please check ZebraShop Features
About ZebraShop
ZebraShop is the product of a team of highly experienced designers and developers striving to build the most unique, customizable and simple ecommerce solution available. Launched in 2015, ZebraShop is designed to match the specific needs of businesses seeking a ecommerce solution that meets their needs.