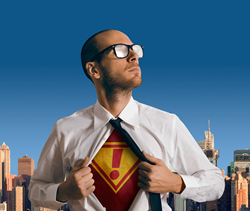 New York, NY (PRWEB) May 26, 2016
We Are Immediate, a New York based web design and development company, announced today a new division that is geared specifically toward helping Law firms and single practitioners have a unique digital presence.
"We know that law firms have specific requirements that are indigenous to their practice," states Lori Shecter, CEO of We Are Immediate. "But we have also seen an abundance of mediocre typical web design and development for not only law firms, but other types of professional services such as medical offices, dental practices, accountants, etc. Frequently, practitioners just select web development companies that specialize in their field of practice. What that has produced is widespread usage of templates. Design is no longer unique or individual so that all of these websites look exactly the same. There is no differentiation."
We Are Immediate has a different approach to professional design and development. They look at each firm or practice as an individual entity or brand. The brand must separate themselves from the pack; otherwise, a potential client will not be able to understand the unique value proposition each firm has to offer.
"We believe that marketing principals are the same, whether you are selling a bar of soap, legal services or accounting services. There are three ideals that you should incorporate into your web design process. Too often we see our competition ignoring the fact that no matter what type of practice or business you run, you are trying to get customers to use your services.
Differentiation—the key points that make your firm stand out from every other company that is doing the same thing you are doing. How does one differentiate… by ensuring inimitable design and content.
Focus—Make sure that you are talking to the correct customer with the correct message. Too many points will create a shouting match between your key factors.
Execution—getting down to the nitty gritty. Your design should be simple, creative, persuasive and most of all, it must stand out from the crowd.
We Are Immediate implements these principles to make sure that every client receives a unique digital footprint. "Just because the 'perceived notion' of the legal world is not as exciting as a product like Red Bull ™ or Apple ™ doesn't mean that branding, web design or App design should not be equally exciting and engaging. We Are Immediate creates experiences so that a person or company needing legal help gets a distinct flavor of what that firm is all about. Imagine your website to be the same experience as entering the lobby of your office," states Nicolas Bucalo, We Are Immediate's head of design.
Are you a law firm who needs help with a new website? Find out more about We Are Immediate at our website: https://weareimmediate.com/legal-website-design/ or call us for a free consultation about your needs: 212-929-9980