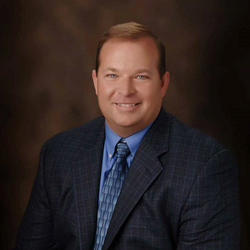 People searching for a lawyer want someone who is flexible and accessible
Pikeville, KY (PRWEB) May 28, 2016
Recently, Billy was interviewed by Textron Aviation about his high performance Cessna aircraft, which he purchased at the end of 2014 and was his first of this brand after having been disappointed with three separate Cirrus models. "The Cessna TTX features sophisticated technology and stylish good looks," commented Johnson. "It also has a reputation for dependability and reliability, which is important because when people are counting on me for help, it's crucial that I'm able to get where I need to be. I've logged around 900 flight hours for both personal and professional reasons, and I'm thrilled that I can continue this level of accessibility across the state and the country."
Personal injury lawyer Billy Johnson of the Johnson Law Firm is a native of Pike County, KY, who is proud to represent his fellow Kentuckians in their legal matters. Though he makes his home in beautiful Pikeville, he welcomes cases from across the state. He knows that it may sometimes be necessary to visit clients in other communities and that many cases, no matter where they originate, may require travel in order to extract the most detailed information for the best possible resolution. To that end, Billy saves a lot of travel time by flying his own Cessna TTX rather than driving or flying commercially.
"People searching for a lawyer want someone who is flexible and accessible," remarked Johnson. "Being able to fly myself opens a lot of opportunities and allows me to travel great distances in a fraction of the amount of time I would spend traveling by car. This saves valuable time, for me and for the client. Of course, I also get the added benefit of seeing this magnificent country of ours from the air and I've been fortunate enough to have legal matters require my presence as far away as Houston, Miami, Tampa, Chicago, Nashville, Cincinnati, and Cleveland. Work has taken me to Birmingham, Alabama and Hershey, Pennsylvania as well as to Kentucky cities like Louisville and Bowling Green. Louisville is great example of the amount of time saved by having my own aircraft. An approximately three-and-a-half-hour car ride is reduced to a 40-minute flight. I even had the pleasure of flying internationally on a case that brought me to Montreal, Quebec, Canada, which saved considerable time in border crossing alone."
About the Johnson Law Firm
Founded by Billy Johnson in 1998, the Johnson Law Firm is heavily involved in the community and invites people to stop by to find out for themselves why the firm is known as "the nicest place in town." Located at 229 Main Street in Pikeville, Kentucky, the firm serves all of Kentucky. For more information or to get help with a potential claim, call 1-606-433-0682.